A Brazilian footballer plying his trade with Sao Paulo de Rio Grande, William Ribeiro, has been charged with attempted murder by Police after he kicked an officiating referee, Rodrigo Crivellaro, in a second division match against Guarani de Venancio.
According to LiveScore, a decision went against him when the referee refused to award a freekick in his favour, and he forced Crivellaro to the ground before ferociously kicking him in the head twice. He needed restrain from other players to avoid further damage to the referee. The match was suspended till Police arrived to arrest him.
The referee became unconscious after sustaining several injuries on the head and spine due to the attack by the player.
Crivellaro, who was taken to the hospital where he was resuscitated, received treatment and was later discharged, said he could not recollect any incident like that happening on the pitch.
According to Sky Sports, local police investigator, Vinicius Assuno, a judge would take a decision as regards Ribeiro's continued detention or released on bail while investigation lasted.
"His attack was very strong and violent, kicking the referee in the head and making him pass out," Assuno said. "The referee had no chance of defending himself."
According to Brazilian law, such charges have a 30-year maximum sentence in prison.
In response to the incident, the club put an end to Rieiro's contract with immediate effect describing it as one of the "saddest episodes in their history" and "unfortunate, regrettable and above all revolting."
Speaking on the matter, the club's President, Delvid Goulart Pereira, said, "We are sorry and deeply ashamed. We send all the apologies in the world to the referee and his family as well as apologizing to the public in general for the lamentable scene seen today."
The suspended match was completed on Tuesday and, unfortunately, Sao Paulo de Rio Grange lost the match with a 1-0 margin.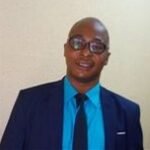 Azuka Edokobi is a Writer , a Farmer, a Supply Chain Expert and an Entrepreneur