Meyer Plc (NGX: MEYER) Board of Directors has proposed a N1.5 interim dividend for the period ended 30 June 2021, subject to appropriate withholding tax and approval.
The proposed dividend is more than double the current share price of the company, which closed at N0.59 per share on Friday on the Nigerian Exchange. Year-to-date it is up by 18%.
Dividend yield at the current price of N0.59 is 254.24%.
The company said the proposed dividend is a special distribution of some of the proceeds from the disposal of asset.
The qualification date for the dividend is August 13, 2021 while the payment date is August 25, 2021.
If approved, the dividend which amounts to N796.86 million will be paid electronically to shareholders whose names appear on the Register of Members as at 13th of August 2021, and who have completed the e-dividend registration and mandated the Registrar to pay their dividends directly into their Bank accounts.
The company Registrar is Greenwich Registrars & Data Solutions Ltd. The e-dividend mandate form can be downloaded from the registrar's website or on the Securities and Exchange Commission (SEC)  website.
Shareholders who are yet to complete the e-dividend registration are advised to download the Registrar's E-Dividend Mandate Activation Form, complete and submit to the Registrar or their respective Banks.
In the first half of the year ended 30 June 2021, Meyer Plc reported an increase in revenue to N485.46 million from N393.97 million in H1 2020.
The company reported a loss of N9.33 million for the period down from a loss of N60.73 million in H1 2020.
Thus, the proposed dividend is more than the company's total revenue for the period.
However, the directors are optimistic that the liquidity generated from the asset sale shall positively impact the operations and performance of the company in future.
About the company:
The group comprises Meyer Plc (the Company) and its subsidiary – DNM Construction Limited.
The company (peviously called DN Meyer Plc) is a manufacturing Company incorporated in Nigeria on the 20th of May 1960. The name was changed by a special resolution and the authority of the Corporate Affairs Commission on the 1st of July 2016.
The Company manufactures and markets paints. The shares of the Company are held as to 31.43% by Greenwich Capital Limited, 30.93% by Bosworth Investments & Services Limited, 5.42% by Mr. Osa Osunde,5.06 by Mr. Kayode Falowo and 27.16% by Nigerian citizens.
Its registered office is at No 32, Billings way, Oregun Industrial Estate, Alausa Ikeja, Lagos.
The company has 531.24 million outstanding shares and a market capitalization of N313.43 million.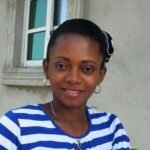 Ifunanya Ikueze is an Engineer, Safety Professional, Writer, Investor, Entrepreneur and Educator.