Friday, 13 August 2021, the 2021/2022 Fantasy Premier League season kicks off with newly promoted Brentford hosting Arsenal. The match is slated to begin by 20:00 GMT.
The deadline for Gameweek 1 therefore will be 18:30 GMT, all FPL Managers will be better off getting their team in shape before the last hour to avoid costly last minute transfers.
Whether you're new to Fantasy Premier League or looking to improve on your past performances, the first thing one needs to do is to set up a team.
If you haven't done so, now is a good time to do that, as it affords you 4 days to tinker around with the squad before the Gameweek 1 deadline. Having set up your team, join the Investogist Mini-League using the league code 6ximol.
How to Play FPL
You get £100 million to pick a squad of 15 players consisting of;
2 Goalkeepers
5 Defenders
5 Midfielders
3 Forwards
You can select a maximum of 3 players from a single premier league club.
Each Gameweek, you select 11 starting players from your squad that you think will make the most points.
All changes to your team must be made by the Gameweek deadline. Deadlines are 90 minutes before the kick-off time in the first match of the Game Week.
You can choose any formation for your team, as long as 1 Goalkeeper, 3 Defenders and 1 Forward are selected at all times.
From your starting 11 you nominate a Captain and a Vice-Captain. Your Captain's score will be doubled, if your Captain plays 0 minutes in the Gameweek, your Vice-Captain will become Captain. If neither your Captain nor Vice-Captain play in a Game Week, then no Player's score will be doubled.
Your substitutes provide cover for unforeseen events, replacing starting players who don't play in a Gameweek. If any of your outfield players don't play, they will be substituted by the highest priority outfield substitute who did play.
After selecting your squad you can buy and sell players in the transfer market. Unlimited transfers can be made at no cost until your first deadline.
After your first deadline you will receive 1 free transfer each Gameweek. Each additional transfer you make in the same Gameweek will deduct 4 points from your total score (Classic scoring) and match score (Head-to-Head scoring) at the start of the next Gameweek.
If you do not use your free transfer, you are able to make an additional free transfer the following Gameweek. If you do not use this saved free transfer in the following Gameweek, it will be carried over until you do. You can never have more than 1 saved transfer.
Wildcards
For information on wildcards please refer to the chips section of the rules.
Player Prices
Player prices change during the season dependent on the popularity of the player in the transfer market. Player prices do not change until the season starts.
The price shown on your transfers page is a player's selling price. This selling price may be less than the player's current purchase price as a sell-on fee of 50% (rounded up to the nearest £0.1m) will be applied on any profits made on that player.
During the season, your fantasy football players will be allocated points based on their performance in the Premier League.
| Action | Points |
| --- | --- |
| For playing up to 60 minutes | 1 |
| For playing 60 minutes or more (excluding stoppage time) | 2 |
| For each goal scored by a goalkeeper or defender | 6 |
| For each goal scored by a midfielder | 5 |
| For each goal scored by a forward | 4 |
| For each goal assist | 3 |
| For a clean sheet by a goalkeeper or defender | 4 |
| For a clean sheet by a midfielder | 1 |
| For every 3 shot saves by a goalkeeper | 1 |
| For each penalty save | 5 |
| For each penalty miss | -2 |
| Bonus points for the best players in a match | 1-3 |
| For every 2 goals conceded by a goalkeeper or defender | -1 |
| For each yellow card | -1 |
| For each red card | -3 |
| For each own goal | -2 |
Clean sheets
A clean sheet is awarded for not conceding a goal whilst on the pitch and playing at least 60 minutes (excluding stoppage time).
If a player has been substituted when a goal is conceded this will not affect any clean sheet bonus.
Red Cards
If a player receives a red card, they will continue to be penalised for goals conceded by their team.
Red card deductions include any points deducted for yellow cards.
Assists
Assists are awarded to the player from the goal scoring team, who makes the final pass before a goal is scored. An assist is awarded whether the pass was intentional (that it actually creates the chance) or unintentional (that the player had to dribble the ball or an inadvertent touch or shot created the chance).
If an opposing player touches the ball after the final pass before a goal is scored, significantly altering the intended destination of the ball, then no assist is awarded. Should a touch by an opposing player be followed by a defensive error by another opposing outfield player then no assist will be awarded. If the goal scorer loses and then regains possession, then no assist is awarded.
Rebounds
If a shot on goal is blocked by an opposition player, is saved by a goalkeeper or hits the woodwork, and a goal is scored from the rebound, then an assist is awarded.
Own Goals
If a player shoots or passes the ball and forces an opposing player to put the ball in his own net, then an assist is awarded.
Penalties and Free-Kicks
In the event of a penalty or free-kick, the player earning the penalty or free-kick is awarded an assist if a goal is directly scored, but not if he takes it himself, in which case no assist is given.
Finalising Assists
Assist points awarded by Opta within Fantasy Premier League are calculated using additional stats which may differ from other websites. For example, some other sites would not show an assist where a player has won a penalty.
For the avoidance of doubt, points awarded in-game are subject to change up until one hour after the final whistle of the last match of any given day. Once the points have all been updated on that day, no further adjustments to points will be made.
Bonus Points
The Bonus Points System (BPS) utilises a range of statistics to create a BPS score for every player. The three best performing players in each match will be awarded bonus points. 3 points will be awarded to the highest scoring player, 2 to the second best and 1 to the third.
Examples of how bonus point ties will be resolved are as follows:
If there is a tie for first place, Players 1 & 2 will receive 3 points each and Player 3 will receive 1 point.
If there is a tie for second place, Player 1 will receive 3 points and Players 2 and 3 will receive 2 points each.
If there is a tie for third place, Player 1 will receive 3 points, Player 2 will receive 2 points and Players 3 & 4 will receive 1 point each.
For more explanations on FPL basics click: FPL basics: What is FPL?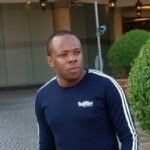 Nnamdi Maduakor is a Writer, Investor and Entrepreneur