The Nigerian Exchange equities market saw its 4-day run of consecutive gains broken on Wednesday. The benchmark All-Share Index (ASI) shade 121.94 points to close at 47,360.79 points, a 0.26% drop from its opening position of 47,482.73 points.
Investors' shed N65.72 billion on the day, as the market capitalization dropped by the same percent as the ASI to settle at N25.52 trillion.
The share price of Royal Exchange Plc (NGX: ROYALEX) has continued to soar, gaining another 10.00% on Wednesday to close at N1.65. The share price of the Insurer has seen tremendous rise, going from just N0.83 on 15th February to N1.65 on 2nd March.
There has been no recent events or news surrounding the company which would result in such rally, but with the nature of the activities on the Nigerian Exchange, something is brewing in the background that will explain the price rise.
Share price of Seplat Energy Plc has also been rising since it announced the acquisition of Mobil Nigeria Producing Unlimited.
Activity Level
The activity waned on Wednesday, as both the number of shares as well as the value of the shares traded decreased.
279.95 million units of shares valued at N4.16 billion was traded in 5,620 deals. While the volume of shares traded decreased by 24.45%, the value of traded shares decreased by 46.99%.
TRANSCORP, UCAP and ACCESS Shares were the most traded by volume with 29.20mn, 28.34mn, and 17.65mn shares respectively.
Shares of SEPLAT, AIRTELAFRI and ZENITHBANK were the top three most traded shares by value. Shares worth N826.51mn, N491.71mn, and N470.72mn of MTNN, NGXGROUP and SEPLAT respectively were exchanged.
Performance of Indices under our watch
The performance of the five indices under our watch are as below;
Banking Index: -1.32% (444.20 Points)
Industrial Goods Index: -0.55% (2,117.39 Points)
Consumer Goods Index: -1.28% (579.48 Points)
Oil & Gas Index: 5.09% (469.89 Points)
Insurance Index: 1.01% (190.41 Points)
The Year-to-Date performance of the All-Share Index increased to +11.53% following Monday's loses.
Investor Sentiment
Investors sentiment as measured by market breadth (advance/decline ratio) remains weak at 0.5x, as 15 stocks gained while 34 stocks stocks declined, from 15 gainers and 34 losers recorded on Tuesday.
Top Gainers:
ROYALEX gained 10.00% to close at N1.65
SEPLAT gained 9.33% to close at N1,034.00
MULTIVERSE gained 9.09% to close at N0.24
NEM gained 8.38% to close N4.14
FCMB gained 8.12% to close at N3.46
Top Losers:
NIGERINS lost 10.00% to close at N0.27
INTBREW lost 9.73% to close at N5.10
RTBRISCOE lost 9.09% to close at N0.70
NGXGROUP lost 8.70% to close at N23.10
CORNERST lost 8.57% to close at N0.64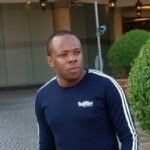 Nnamdi Maduakor is a Writer, Investor and Entrepreneur