(Greenwich Merchant Bank): The Local bourse extends its wininng streak, as the Nigerian equity market closed positively at 0.46% with the ASI and Market Cap settling at 49,934.60 points and NGN 27.19 trillion respectively. This attributed to the increase in the prices of GEREGU (9.96%), WEMABANK (9.94%), ROYALEX (9.09%) and CHIPLC (8.33%). Consequently, YTD now stands at 16.90%.
Alternatively, volume traded for the day increased by 251.32% while value traded declined by 6.48% to settle at 492.97 million units and NGN 3.75 billion respectively. VERITASKAP emerged the highest volume traded with 348.54 million units while GEREGU traded the highest turnover with NGN1,025.41 million. Market sentiment was balanced as market breadth came out at 5.40x, indicating twenty-seven (27) winners and five (5) laggers.
Performance across sectors were dominated by gains as the Banking (1.38%), Insurance (1.37%) and Consumer Goods (1.07%) sectors recorded gains at the end of the trading day, whereas Insurance (0.00%) and Consumer Goods (0.00%) closed flat.

Fixed Income Market
In the NT-bills Market, the average yield moved lower to 5.44% from 5.34% with yields across the curve falling 10bps from its previous day figure. Moving on, system liquidity declined to NGN364.393billion from a positive balance of NGN747.904billion.
Thus, the Open Buy-back and Over-night rates fell to 10.75% and 10.83% from 12.00% and 12.75%. Also, in the OMO market, the average yield remained at 4.62% for the second consecutive session as trades across tickers were mostly flat.
Elsewhere, yields in the Bond market dropped lower by 4bps to peg at an average of 13.32%. The bullish close mirrored buy-offs across the short (+5bps), mid traded flat and long (+48bps) segments of the market. We note that the 18-MAR-2036 instrument (+48bps) was the most sold.
Naira at the CBN Official Spot rate and Investors' and Exporters' Window (I&EW) stood at NGN461.33/USD and NGN461.33/USD respectively.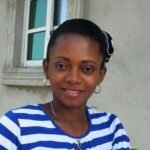 Ifunanya Ikueze is an Engineer, Safety Professional, Writer, Investor, Entrepreneur and Educator.