Belgian big striker, Romelu Lukaku, left Anderlecht in 2011 to team up with Chelsea. He made only 10 appearances scoring no goal in the premier league and left Chelsea in 2014, after loan spells at West Brom and Everton, to join Everton. He made 113 appearances and scored 53 goals for the Toffees. He left Everton in 2017 to join Manchester United where he made 66 appearances scoring 28 times. In 2019, he left Man Utd to join Inter Milan where his career blossomed and he helped the Nerazzurri wrest the scudetto from the monopolistic grips of Juventus after netting 47 times in 72 appearances.
He is back at Chelsea to help the Blues win more trophies this season. Since rejoining the London side, speculations have been rife as regards how the club transforms the £97.5million to a good buy.
Chelsea's Goal Count in the 2020/2021 Season
Last season, Chelsea had an arguably good season winning the Champions League and the FA Cup. Chelsea, it was obvious, struggled upfront, most especially within the box, to convert the numerous chances created by omnipresent midfielders marshalled by the ever-creative Jorginho, space-visionary Mason Mount and the box-to-box maestro, N'Golo Kante (when he is not out injured).
Chelsea strikers were wasteful in front of goal making midfielders and defenders to score most times. Timo Werner was seen as the major culprit in all these. A publication has it that, "Werner's 12 goals and 15 assists in his first season in English football was not a bad haul — but it could have been much better.
"The speedster was guilty of missing a whole host of simple chances following his £45m move from Leipzig.
"Chelsea underperformed their expected goals (XG) by 10.66 over the course of 2020-21. It was the fourth worst underperformance in the league and Werner undoubtedly played a part."
As such, it was obviously glaring that there was a missing link in the squad. Had the strikers blended with the form of the other departments of the squad, Chelsea may have ended last season with more laurels.
What is Lukaku's Knapsack?
Let us look at what Lukaku is bringing to the Blues. It took him some growth trajectory to be the player he is today. He is 28 years of age but when he was around 23, he was not this good, hence his loan spells. He grew through the ranks but he never lacked in the potentials.
According to the big man, quoting Chelsea FC, "I'm happy and blessed to be back at this wonderful club. It's been a long journey for me: I came here as a kid who had a lot to learn, now I'm coming back with a lot of experience and more mature."
Lukaku can hold up play and can play with his back to the post. He is very fast for his size and is a good positional player. He draws defenders to himself thereby freeing other strikers to do the needful.
With the Club's successes last season and with the squad Thomas Tuchel has assembled within so short a time of arriving at Stamford Bridge, taking over from club legend, Frank Lampard, there is no better time for Lukaku to join the squad. Romelu told the Chelsea Media crew that, "The way the club is going fits my ambitions perfectly at 28 and just coming off winning Serie A. I think this opportunity comes at the right time and hopefully we can have a lot of success together… (and) try to help the team win some more trophies."
Timo Werner's Fate
With the arrival of the big Belgian striker, speculations have been rife concerning the fate of Timo Werner in the squad. While some pundits and fans say he should be sold, some say he should warm the bench, especially with the departure of Tammy Abraham, yet some say he should go on loan to a lesser club, and the final others say, Tuchel should look at a way of blending bullish play and speed.
This writer is of the school of thought that a blend is better than the rest options. Lukaku will bridge the noticed gap in the squad last season. He will not replace Werner rather they will complement each other. By drawing defenders to him and holding up play, Werner would be freed to exploit the gaps with his speed. And when these spaces are blocked, Lukaku would beckon on his bullish angle to find the back of opponents' nets.
Werner would have a confidence boost with Lukaku's presence because he was under immense pressure last season; pressures to deliver the goals to justify what he did at RB Leipzig.
The onus, finally, lies on Thomas Tuchel to go into his shrine and bring out that tactical formation that would give him a formidable team with solid players in all departments of that formation; a playing system that makes win so much fun; a dressing room built on team bonding and camaraderie… and this activated tactical winning mode gives Roman Abramovich the desired outcomes.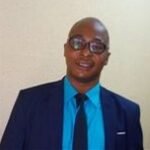 Azuka Edokobi is a Writer , a Farmer, a Supply Chain Expert and an Entrepreneur