Saudi Arabia has proposed a subsidy for airlines as an incentive to operate unprofitable routes that link it to global cities in a bid to boost arrival of tourist in the Kingdom.
Saudi aims to attract 100 million visitors annually by 2030. In an interview, Tourism Minister Ahmed Al Khateeb said the subsidy is part of its Air Connectivity Program, Bloomberg reported.
"The main purpose is to create direct flights to our main target markets," the minister said in Jeddah. "The program will compensate airlines to cover their losses from flying direct flights to these very important hubs for us."
"We have to negotiate with every carrier to size it," Al Khateeb said,
Saudi Arabia has signed an agreement with the national carrier Saudia, to fly Zurich in Switzerland and Barcelona in Spain as part of the program, according to the report.
Al Khateeb said that the details of the program's  budget will be available next year.
This is the latest step in Crown Prince Mohammed bin Salman's strategy to reduce the Kingdom's dependence on oil and turn Riyadh into a global business center.
Saudi Arabia started offering tourist visa in late 2019. Saudi government plans to invest $147 billion in projects that will turn the Kingdom into a transport and logistics hub. This includes development of a new airport in Riyadh, launching an airline and increasing direct destinations from the Kingdom to 250 from about 100.
This year Saudi Arabia targets 12 million foreign visitors and 4% of the economic output from the tourist sector. This will increase to 10% of economic output by 2030.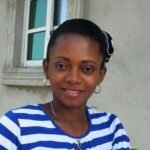 Ifunanya Ikueze is an Engineer, Safety Professional, Writer, Investor, Entrepreneur and Educator.