The calm experienced by the naira at parallel market waned on Thursday, as the exchange rate fell against the US dollar.
Naira depreciated to N520 per dollar, a N5 decline from the N515 per dollar it closed on Wednesday, according to the data on AbokiFX which tracks the black-market rate.
The exchange rate had remained at N515 per dollar since 11th August, after falling from N510 per dollar it closed on 10th August.
At the I & E FX Window where naira is traded officially, naira strengthened to N411.67 per dollar on Thursday from N411.75 it closed on Wednesday, according to the FMDQ Group.
During the intraday trading, naira traded at a high of N412.25 and N420.90 per dollar for the Spot and forward contracts respectively, with low rates standing at N400.00 and N411.86 for Spot and Forward contracts respectively.
A daily turnover of $132.31 million was recorded at the I & FX Window.
Naira had strengthened N506 per dollar at the parallel market following the Central Bank's instruction to banks not to refuse any forex request with proper documentation.
Nevertheless, pressure returned at the parallel market as customers complain of tedious documentation processes at the banks, coupled with different levels of approvals which are usually not met on short notice.
The CBN at the end of its Monetary Policy Committee meeting held in Abuja on Tuesday July 27, announced that it has stopped the sale of forex to the Bureau De Change (BDC) operators in the country with immediate effect.
The CBN Governor, Godwin Emefiele, while making the announcement said that the MPC noted with disappointment and great concerns that the BDCs had defeated their purpose of existence to provide forex to retail users.
He said that BDCs had become wholesale and illegal dealers, and had continued to make huge profits while Nigerians suffered in pain.
Emefiele said that the CBN weekly sales of foreign exchange will henceforth go directly to commercial banks.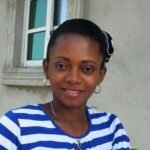 Ifunanya Ikueze is an Engineer, Safety Professional, Writer, Investor, Entrepreneur and Educator.