As  Russia and Ukraine continue to negotiate, Ukraine's proposal to become a neutral country with its own armed forces "could be viewed as a certain kind of compromise," Russian spokesperson Dmitry Peskov said on Wednesday.
This comes as Ukraine and Russia are discussing possible compromise. Russian President Vladimir Putin on Tuesday accused Kyiv of not being serious enough about seeking compromises.
"A whole range of issues tied with the size of Ukraine's army is being discussed," Russian negotiator Vladimir Medinsky said Wednesday, Bloomberg reported. "Ukraine is proposing an Austrian or Swedish option of a neutral state, but a state that has its own army and navy."
Read also: Ukraine's constitution-enshrined bid for NATO Membership not realizable – Zelensky
He said the issues are being discussed in Russian and Ukrainian defense ministries.
Medinsky said that the status of Crimea annexed by Russia in 2014 and the Donbas region in eastern Ukraine recognized by Russia as independent are key questions. Ukraine considers both Crimea and Donbas as part of its territory.
Ukraine-Russia talks about the ongoing war is expected to resume later Wednesday.
Russian President Vladimir Putin on Thursday, February 24, ordered military action in Ukraine in a televised address on Russian TV.
Russia had said that Ukrainian membership of the NATO, a U.S.-led Atlantic military alliance was unacceptable.
"Russia cannot feel safe, develop, and exist with a constant threat emanating from the territory of modern Ukraine," Putin said. "All responsibility for bloodshed will be on the conscience of the ruling regime in Ukraine."
691 persons have been killed in the war as of March 14, 2022, including 48 children and I,143 people have been injured according to Statista. Properties worth billions of dollars destroyed. The United Nations estimates that three million people have fled Ukriane.
On Thursday Ukraine's top government economic adviser Oleg Ustenko said that at least $100 billion worth of infrastructure, building and other physical assets have so far been destroyed.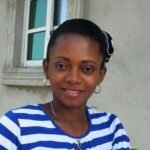 Ifunanya Ikueze is an Engineer, Safety Professional, Writer, Investor, Entrepreneur and Educator.