In a bid to support women and the youth who are within the export value chain, the Nigerian Export-Import Bank (NEXIM Bank) has inaugurated a new programme called Women and Youth Export Facility (WAYEF) worth about N10b seed fund.
According to NEXIM, "The Women and Youth Export Facility (WAYEF) is designed to support Women and Youth in the non-oil exports value-chain.
The intention of the WAYEF is to stimulate and increase deliberate funding to Women and Youth (between the ages of 18 to 35 years) towards broadening Nigeria's export basket and facilitating regional industrialization for value added exports."
The bank equally announced a collaboration with Afriximbank that will provide US$50m Project Preparation Fund (PPF) for Nigerian businesses. "The PPF is to provide technical assistance to small and medium enterprises (SMEs), including those promoted by women and youths towards presenting bankable proposals thereby improving their access to funds.," according to the Vanguard.
Managing Director, NEXIM Bank, Mr. Abubakar Bello, speaking at the inauguration, said "the bank has provided enormous support for many export-oriented industries that are high employers of women and youth such as cashew, Shea, hibiscus, ginger etc where a lot of women are involved in cleaning and packaging of the products for export," the Vanguard wrote.
"WAYEF, however, seeks to do more by supporting Women/Youth owned businesses operating in the various aspects of the export value chain under a more dedicated and focused arrangement," he concluded.
Nairametrics quotes the Executive Director, Business Development, NEXIM, Stella Okotete, as saying, "So, there's no better time than now to avail yourself to tap into these products… if you can actually become an aggregator, you can increase your export quantity and employ more women and young people in Nigeria to play in the export value chain."
"…the WAYEF scheme was launched by the bank to improve the roles played by women and youth in Nigeria's international trade, and boost export trade participation for the demography, citing that the interest rate under the facility would reduce to 5% by 2022 from the present 9%," concluded Nairametrics.
The NEXIM bank website gave some of the features of the WAYEF scheme to include the following:
The Facility shall not be more than 80 percent of the total Project/Transaction cost
The Facility shall have a single obligor limit of not more than N50.0 Million.
The Women and Youth Export Facility (WAYEF) shall have a maximum tenor of up to one (1) year.
he Women and Youth Export Facility (WAYEF) allows for maximum moratorium of three (3) months on Principal repayment for Working Capital and twelve (12) months for Project Finance.
The Facility shall be availed at a maximum all-in interest rate of 9% per annum inclusive of all charges. However, legal charges are to the account of beneficiary Projects.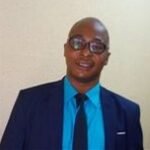 Azuka Edokobi is a Writer , a Farmer, a Supply Chain Expert and an Entrepreneur