Unilever Nigeria Plc reported a loss for the 2020 financial year, for the period ended 31 December 2020, despite registering an increase in revenue. Although the company recorded an improvement compared to its 2019 financial accounts, its heavy overhead expenses and high cost of sales continue to weigh on its profitability.
Revenue: Unilever Nigeria Plc grew its revenue by 1.3% to N61.57 billion in 2020 (2019 – N60.76 billion) according to the Unaudited Interim Financial Statements for the Year ended 31 December 2020.
Revenue details
N34.71 billion was generated from food products while N26.87 billion was generated from home and personal care products.
98.05% (N60.37 billion) of Unilever's revenue in 2020 was generated within Nigeria with just 1.95% (N1.2 billion) generated from exports outside Nigeria.
Unilever recorded a gross profit of N13.78 billion a 106.5% rise from the N6.29 billion in 2019. Nevertheless, the gross profit margin stood at 22.38% in 2020 as the company's cost of sales accounted for 77.62% of its total revenue.
The 22.38% gross profit margin was not enough to carter for the company's heavy overhead expenses.
The Selling and distribution expenses with the Marketing and administrative expenses combined stood at N15.81 billion which is more than its gross profit of N13.78 billion thus, Unilever registered an operating loss of N3.05 billion in 2020 (2019 operating loss –  N10.35 billion).
The loss after taxation settled at N1.59 billion in 2020 (2019 loss – N4.22 billion) having received a tax credit of N364 million in 2020 (2019 tax credit – N4.42 billion)
The company reported an EPS of minus 28 kobo in 2020.
Read: Only new cheques will be allowed in the clearing system from 1st April – CBN
Q4 2020 
Unilever, however, recorded a profit of N468.5 million for the fourth quarter – October to December 2020, as its revenue rose by 84.4% to N16.84 billion (Q4 2019 revenue – (N9.13 billion). The gross profit for Q4 rose by 231.4% to N3.89 billion (Q4 2019 – minus N2.96 billion).
Balance sheet
Unilever's total assets declined by 5.5% to N97.9 billion in 2020 from N103.68 in 2019.
Major changes in the asset column are
Property, plant and equipment declined to N28.18 billion from N31.96 billion
Trade and other receivables declined to N19.98 billion from N24.13 billion mainly due to a drop in trade and other payables to N31.42 billion from N34.72 billion in 2019.
Similarly, total liability dropped by 11.1% to N33.02 billion from N37.15 billion in 2019.
Trade and other payables accounted for 95.15% of Unilever's total liability in 2020.
Unilever Nigeria Plc's equity declined by 2.4% to N64.94 billion in 2020 from N66.53 billion in 2019 due to the fall in its retained earnings to N5.25 billion from N6.84 billion.
The company cash flow remained strong with N36.52 billion cash and cash equivalents at the end of the period.
Notably, Unilever did not engage in any financing activities during the year in review. N1.62 billion net cash was generated in operating activities while N558.89 million net cash was used in investing activities.
The equity price closed flat at N13.50 per share at the close of trading on NSE on Friday. YTD the share price is down by 2.88% and in 2 years and five years it down by 63.51% and 61.69% respectively.
About the company
Unilever Nigeria Plc. is incorporated in Nigeria as a public limited liability company under the Companies and Allied Matters Act (CAP C20) Laws of the Federation of Nigeria, 2004 and is domiciled in Nigeria. The company's shares are listed on the Nigerian Stock Exchange (NSE).
The company is principally involved in the manufacture and marketing of Foods and refreshments, Homecare and Beauty and personal care products. It has manufacturing sites in Oregun, Lagos State and Agbara, Ogun State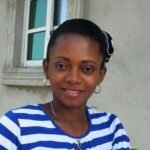 Ifunanya Ikueze is an Engineer, Safety Professional, Writer, Investor, Entrepreneur and Educator.