First read "How to move to Canada by starting a business – Part 1"
Armed with a letter of support, the entrepreneur needs to meet three additional criteria to be eligible to move to Canada to start a business under the Star-up Visa program.
These eligibility criteria in addition to obtaining a letter of support are;
a qualifying business
a letter of support from a designated organization
meet the language requirements
enough money to settle
To pass as having a qualifying business, the entrepreneur must must have created a business that meets the following conditions.
At the time the applicant gets a commitment from a designated organization;

the applicant holds 10% or more of the  voting rights attached to all shares of the corporation outstanding at that time (up to 5 people can apply as owners)
applicants and the designated organization jointly hold more than 50% of the total voting rights attached to all shares of the corporation outstanding at that time

At the an applicant receives permanent residency;

the person will provide active and ongoing management of this business from within Canada
an essential part of the operations of the business in Canada
this business is incorporated in Canada
Canada requires that the entrepreneur demonstrate an ability to communicate and work in English, French or both. These they claim will help the business succeed in Canada.
To this effect, You must take a language test from an approved agency and include the results with your application, it we won't processed. You are expected to meet the minimum level of the Canadian Language Benchmark (CLB) 5 in either English or French in all of these four areas:
speaking
reading
listening
writing
Ultimately, the entrepreneur migrating to Canada to start a business will need to provide proof that he or she have the money to support himself or herself as well as any dependant after he or she arrives in Canada.
The Government of Canada does not give financial support to new start-up visa immigrants.
As you cannot borrow money from another person to support yourself or your family once you arrive Canada, you must proof that you have the below sums while applying. The amount depends on family size.
Number of
family members
Funds required
(in Canadian dollars)
1
$13,310
2
$16,570
3
$20,371
4
$24,733
5
$28,052
6
$31,638
7
$35,224
For each additional family member
$3,586
You have a qualifying business, gotten a letter of support from a designated organization, met the language requirements, and shown proof of sufficient money to settle; how then to apply?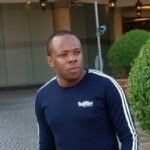 Nnamdi Maduakor is a Writer, Investor and Entrepreneur