Guinness Nigeria Plc has announced the 72nd Annual General Meeting of the Members of company.
The meeting will be held at the Idera Hall of the Raddison Blu Anchorage Hotel located at 1A Ozumba Mbadiwe Avenue, Victoria Island, Lagos State on Tuesday, 25th October 2022 at 11.00 o'clock.
The company disclosed this in a corporate action notice on the Nigerian Exchange seen by Investogist.
At the meeting the following ordinary business will be transacted among others;
To lay the Report of the Directors, the Financial Statements for the year ended 30th June 2022
and the Reports of the Independent Auditors and the Statutory Audit Committee thereon.
To declare a dividend.
To approve the appointments of Mr. Emmanuel Difom as an executive director; Mr. Dayalan Nayager as a non-executive director and Mrs. Tariye Gbadegesin as an independent nonexecutive director.
Read also:  PZ Cussons Nigeria Plc announces delay in filing audited results
Special business to be transacted include
To fix the remuneration of the Directors.
To consider and, if thought fit, pass the following resolution as a special resolution of the
Company:
A. That pursuant to Articles 9 & 50 of the Company's Memorandum and Articles of Association, the Directors be and are hereby authorized to take steps to comply with the requirements of the Companies and Allied Matters Act (CAMA) 2020 and S.124 of the Companies Regulations 2021 in respect of the unissued shares of the Company; by effecting the cancellation of all unissued shares of the Company.
Pursuant to the cancellation of the unissued shares of the Company, the Memorandum of Association of the Company be and is hereby amended by: Deleting Clause 5 and substituting it with the following new clause:
"That the Share Capital of the Company is N1,095,191,409.50 divided into 2,190,382,819 ordinary shares of N0.50k (fifty kobo) each.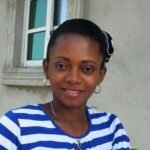 Ifunanya Ikueze is an Engineer, Safety Professional, Writer, Investor, Entrepreneur and Educator.