Fidelity Bank Plc (NGX: FIDELITYBK) has announced the completion of its 100% acquisition of Union Bank UK Plc (UBUK).
In a press release on Wednesday, Fidelity Bank also stated that it has received the approval of the Bank of England's Prudential Regulatory Authority (PRA) for change of control of UBUK.
Investogist reported in August 2022 that Fidelity Bank Plc had entered into a binding agreement for the acquisition of 100.00% equity stake in Union Bank UK Plc.
It was reported at the time that the Central Bank of Nigeria had already issued a letter of "No Objection" to the transaction.
The acquisition of UBUK is in furtherance of Fidelity Bank Plc's strategic initiatives on international expansion, the bank stated in its press release.
The Board of Directors of Fidelity Bank stated that they are confident the acquisition will unlock significant value for the Fidelity Bank Group and that they are taking action to ensure the seamless integration of the operations of both entities.
 In its 2022 Annual Financial Statements, Union Bank of Nigeria Plc (NGX: UBN) stated that its UK subsidiary was effectively sold as at 31 May 2022 for a cash consideration of N8.3 billion. UBN reported that the carrying amount of the net assets sold was N16.12bn, thus stating that it booked a loss on sale after income tax of N7.75bn.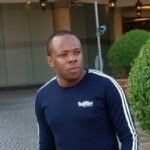 Nnamdi Maduakor is a Writer, Investor and Entrepreneur