The Federation Account Allocation Committee (FAAC) disbursed the sum of N2.49trn to the Federal Government of Nigeria in 2020 while states received a total of N2.30trn within the period under review according to the report released by the National Bureau of Statistics (NBS).
The months with the highest Net Federal Allocation were January and August with 243.45bn and 232.34bn respectively while the least amount disbursed to the Federal Government of Nigeria in 2020 where in December and November with 160.59bn and 176.29bn respectively.
According to NBS, Delta and Akwa Ibom States received the highest allocation of N186.83bn and N146.27bn respectively in 2020 while Osun and Cross River States received the least allocation of N30.63bn and N32.89bn in that order. Gbetiokun Derivation and Suko Derivation accounted for N1.03bn and N994.94m respectively.
Have you read?
Here is total states allocations in 2020 in alphabetical order
Abia – N48,369,064,079.91
Adamawa – N47,943,888,872.22
Akwa ibom – N146,265,871,270.09
Anambra – N50,916,565,330.78
Bauchi – N49,144,349,945.81
Bayelsa – N116,401,465,403.37
Benue – N47,213,359,604.04
Borno –  N60,083,280,097.80
Cross river – N32,892,824,373.96
Delta – N186,828,313,891.51
Ebonyi – N43,963,560,710.14
Edo – N58,405,582,559.72
Ekiti – N39,522,983,724.48
Enugu – N49,887,509,995.29
Gombe – N39,923,718,418.03
Imo – N55,724,444,607.35
Jigawa – N56,365,310,756.22
Kaduna – N63,126,507,768.38
Kano – N81,265,346,346.94
Katsina – N61,394,120,973.64
Kebbi – N51,180,577,366.74
Kogi – N49,981,491,072.92
Kwara – N42,095,648,742.86
Lagos – N115,932,620,456.70
Nassarawa – N43,104,566,838.28
Niger – N54,567,994,993.75
Ogun – N37,679,432,983.66
Ondo – N46,651,761,688.76
Osun – N30,627,107,890.14
Oyo – N53,664,588,449.85
Plateau – N35,644,412,130.66
Rivers – N141,187,041,344.69
Sokoto – N54,118,448,840.43
Taraba – N43,826,280,935.45
Yobe – N49,439,411,823.37
Zamfara – N41,446,503,230.12
FCT – N67,064,632,994.32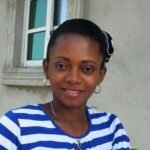 Ifunanya Ikueze is an Engineer, Safety Professional, Writer, Investor, Entrepreneur and Educator.