Ethereum prices have hit an all time high, selling for $2,632.59 at the time of this report, as news broke that the European Investment Bank (EIB) is planning an inaugural "digital bond" sale on the Ethereum blockchain network.
Ethereum (ETH) is up more than 55% in the past month and over 1200% in the past year. The cryptocurrency was founded in November of 2013 by Vitalik Buterin and currently boasts a market cap of roughly $305 billion.
According to unnamed sources that spoke with Bloomberg, the EIB is planning to issue 100 million Euros (roughly $121 million) of two-year notes. The sale will be led by Goldman Sachs, Banco Santander, and Societe Generale.
Read also; Q1 2021: Ecobank Group Profit after tax rises by 22%
The European Investment Bank, the European Union's investment arm, an international financial institution, has often been at the forefront of innovation in Europe's debt capital markets. Back in 2007, the EIB issued the world's first green bond, labeled a Climate Awareness Bond,  as well as debt benchmarked against a new euro short-term rate called the ESTR.
The news comes as the European Central Bank prepares to decide on whether it will begin exploring a digital euro. In late March, ECB President Christine Lagarde suggested that the digital euro initiative would take at least four years should the bank decide to proceed with a pilot.
While a number of big-name institutions have moved into the cryptocurrency space lately, using cryptocurrencies for debt issuance is still uncommon.
Blockchain, the underlying technology of cryptocurrencies like Bitcoin (BTC) and Ether (ETH), has been increasingly implemented in the bond market in recent years. According to HSBC, blockchain presents cost savings opportunities of "more than 10x" for the bond market, reducing the need for intermediaries and enabling issuance by smaller projects.
Telefonica's German unit used blockchain technology in early January to raise a 200 million-euro loan, per Bloomberg.
A German real estate company called Vonovia also issued its first-ever fully digital registered bonds earlier this year, totaling €20 million.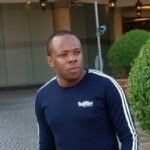 Nnamdi Maduakor is a Writer, Investor and Entrepreneur