(Greenwich Merchant Bank): The local bourse witnessed a decline of 0.31% as the NGX-ASI and market capitalization closed the trading day at 51.803.98 points and NGN27,928.03 billion respectively. The decline is accredited to losses recorded by NGXGROUP (6.71%), FIDELITYBK (3.53%), OANDO (3.39%) and MTNN (2.04%). Consequently, Year To Date stands at 21.27%.
Market sentiment was positive as volume and value of trades increased by 56.05% (314.61 million units) and 409.01% (NGN12.85 billion). MTNN dominated the day as the highest trading equity in volume and value with 42.9 million units and NGN9.87 billion. Market breadth was negative at 0.53x as nineteen (19) losers overpower ten (10) gainers.
Performance across the sector was largely negative as the Banking sector (0.02%), Industrial sector (0.03%), Oil and Gas sector (0.47%) and Insurance sector (0.06%) all ended the day in red. However, Consumer goods sector (0.29%) recorded a positive return.

Fixed Income Market
Calm activities surfaced in the NT-bills market. However, average yield trended upward due to the traction in the 14-JULY-2022 instrument which rose by 2.71%. Consequently, there was a 27bps increase in the average yield to settle at 5.16% from 4.89%. System liquidity inched higher from a negative balance of NGN4.99billion to NGN35.71billion. However, the Open Buy-back inched higher to close at 14.00% from 13.75%, while the Over –
night rate stood at 14.00.
Average yield in the OMO market stood at 5.14% for the fourth trading day. Elsewhere, the Bond market mirrored the same sentiment in the OMO market to close at 11.52%. Sentiment were majorly weak across the curve.
At the Investors' and Exporters' Window (I&EW), Naira depreciated by NGN0.50/USD Day-on-Day (DoD) to settle at NGN421.50/USD from NGN421.00. Exchange rate stood at NGN415.64/USD at the CBN official Spot rate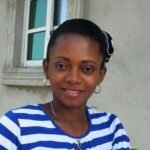 Ifunanya Ikueze is an Engineer, Safety Professional, Writer, Investor, Entrepreneur and Educator.