All travellers from China entering the US must provide a negative Covid-19 test to enter the country, the US government has said.
From 5 January, all travellers to the US from China will be required to take a Covid test not more than two days before travel and provide a negative test before boarding their flight. The testing applies to anyone two years and older.
The travel restriction follows the rollback of China's strict anti-virus controls.
Beijing's "zero Covid" policies had kept the country's infection rate low but fuelled public frustration and crushed economic growth.
In a similar move, Japan will require a negative Covid-19 test upon arrival for travellers from China, and Malaysia announced new tracking and surveillance measures. India, South Korea and Taiwan are requiring virus tests for visitors from China.
In Europe, Italy became the first European country to make it for people arriving from China to be tested for Covid following Beijing moving to reopen its borders.
"The measure is essential to guarantee the surveillance and identification of any variants of the virus in order to protect the Italian population," said Orazio Schillaci, the Italian health minister.
China had announced it would drop quarantine for overseas visitors from 8 January and from the same date resume issuing visas to foreigners and passports to its own people may affect the global spread of the disease.
On the other  hand, a Downing Street spokesperson said the UK was not looking at travel restrictions on visitors from China.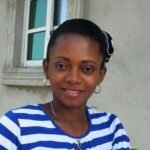 Ifunanya Ikueze is an Engineer, Safety Professional, Writer, Investor, Entrepreneur and Educator.