Former President Donald Trump took to Truth Social on Wednesday to criticize Florida Gov. Ron DeSantis, a Republican, in a bizarre post following DeSantis' formal announcement of his 2024 presidential bid during a Twitter Space event with Elon Musk.
"'Rob,' My Red Button is bigger, better, stronger, and is working (TRUTH!), yours does not! (per my conversation with Kim Jung Un, of North Korea, soon to become my friend!)," Trump said in the post.
DeSantis' announcement was delayed by nearly 30 minutes due to technical difficulties.
Trump's post which apparently mocking the glitchy outing was later shared by the Trump campaign in an email to supporters.
The post was also shared on Twitter by Trump's son, Donald Trump Jr.
Yikes!!! pic.twitter.com/OYv6Gr9zol

— Donald Trump Jr. (@DonaldJTrumpJr) May 24, 2023
The former president went further to call DeSantis' announcement a "catastrophe," adding that "His whole campaign will be a disaster."
On their part, President Biden's campaign team used the technical glitch as an opportunity to raise funds. "This link works" it wrote, pointing to a site where supporters could make donations.
"Bonkers," Matthew Brodsky, a political strategist and senior fellow at the Gold Institute for International Strategy, tweeted in response to Trump's post.
"DeSantis has been talking about detailed and substantive policy issues for the last hour," conservative writer A.G. Hamilton added. "This is what you get from Trump. If people want idiocracy and entertainment, Trump might be the better option. If you want substance on the right, DeSantis is it."
"Claiming that Florida is unsafe is a total farce," DeSantis remarked. "I mean, are you kidding me? You look at cities around this country, they are awash in crime. In Florida, our crime rate is at a 50-year low. You look at the top 25 cities for crime in America, Florida does not have a single one amongst the top 25."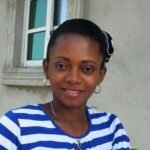 Ifunanya Ikueze is an Engineer, Safety Professional, Writer, Investor, Entrepreneur and Educator.