U.S payment firms Visa Inc and Mastercard Inc announced on Saturday they are suspending all operations in Russia over the invasion of Ukraine.
Both firms said they would work with clients and partners to cease all transactions in Russia.
Visa said that within days its cards issued in Russia will no longer work outside of the country while the cards issued outside Russia will no longer work inside Russia on all transactions.
"Effective immediately, Visa will work with its clients and partners within Russia to cease all Visa transactions over the coming days," Visa said in a press release. "Once complete, all transactions initiated with Visa cards issued in Russia will no longer work outside the country and any Visa cards issued by financial institutions outside of Russia will no longer work within the Russian Federation."
Al Kelly, chairman and chief executive officer of Visa Inc., said in the statement that the company feels "compelled to act" following Russia's "unprovoked invasion of Ukraine" and the "unacceptable events that we have witnessed."
"We regret the impact this will have on our valued colleagues, and on the clients, partners, merchants and cardholders we serve in Russia," Kelly said. "This war and the ongoing threat to peace and stability demand we respond in line with our values."
Mastercard in its statement on Saturday said that its decision to suspend operations in Russia is due to the "unprecedented nature of the current conflict."
Visa and Mastercard anouncements follow similar move from several large corporations that have said they are cutting ties or trying to cut ties with Russia, including Shell, PayPal, Maersk, BP, and General Motors.
Russia's biggest lender Sberbank Rossii PAO has said that the suspension of services by Visa and Mastercard would not affect users of the cards it issues in Russia, Reuters reported.
Sberbank said its customers would be able to withdraw cash, make transfers, pay in both offline stores and Russian internet stores as transactions in Russia pass through the domestic National Payment Card System which does not depend on foreign payment systems, according to the report.
Russia has been taking steps to protect its financial system as its relationship with the West deteriorated following Russia's annexation of Crimea in 2014.
In 2015 Russia set up its alternative to SWIFT known as SPFS and its own card payment system MIR, aimed at protect the country from sanctions from the West.
Following Russia's invasion of Ukraine, Western sanctions have frozen much of Russia's central bank $640 billion in assets, several Russian banks have been barred from global payment system SWIFT. Russian currency, the rubble has lost a third of its value.
More than 1 Million Ukrainians have been displaced as Russia continues its shelling airstrike and military operations in Ukraine.
The U.N has recorded that between Feb 24 and Friday Midnight, 1,085 civilian casualties in Ukraine, including 351 killed and 707 injured. Among those killed were 71 men, 41 women, eight boys, and four girls, as well as 217 adults and 10 children whose sex could not immediately be determined, according to the Office of the U.N. High Commissioner for Human Rights (OHCHR).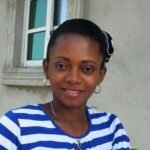 Ifunanya Ikueze is an Engineer, Safety Professional, Writer, Investor, Entrepreneur and Educator.