Cryptocurrency trading platform Coinseed said it will cease operations after being sued by New York Attorney General Letitia James .
"I'm announcing that I am winding down the business due to a lawsuit from the NYAG," Del Davaasambuu, Coinseed cofounder and CEO, said in a statement on the company website, on Tuesday.
The lawsuit which was filed in February accused Coinseed of defrauding investors out of more than $1 million through undisclosed fees and the sale of "worthless" CSD tokens, Coinseed's cryptocurrency. The lawsuit also alleged that Coinseed is operating as an unregistered commodities broker-dealer.
The AG office said it received about 170 complaints from investors who want to protect their assets within the first three months of filling the lawsuit.
Read also: Bitcoin Law: El Salvador becomes first country to make Bitcoin legal tender
James filed a court motion to halt operations of Coinseed, on May 6. She alleged that the company allocated investors' money into dogecoin without permission.
According to a filing, Coinseed on April 16 converted all investor assets into bitcoin "without notice or authorization" and disabled all functionality in the application so that they will not be able to withdraw their money. Later on the same day, Coinseed traded the bitcoins for dogecoin.
James secured a court order to halt Coinseed operations on Monday, June 7.
"When platforms operating illegally in New York seek to trade on investors' money, we will use every tool at our disposal to stop their unlawful actions," James said in a statement.
"This order appoints a court-appointed receiver before any other investments are squandered by Coinseed and its CEO."
However, Coinseed CEO Delgerdalai Davaasambuu maintains his company did nothing wrong in a statement posted on Coinseed website.
"There are still no regulations about how to classify cryptocurrencies and what kind of licenses they should obtain to run a business in the US," he said in a post on the company's website. "We don't even have a clear guidance on how to pay crypto-related taxes."
He added that after their initial coin offering in 2017, James and her office were "constantly harassing" them.
"We couldn't even list our token in other exchanges because of their constant pressures and bullying," he said. "Coinseed is a small startup with little money and we couldn't hire good lawyers to fight them in the court which would cost millions of dollars."
Davaasambuu added that user funds will be returned soon once they hire a team of lawyers. Coinseed's payment providers terminated their account in February, he said, due to the lawsuit.
He also said that the "fatal" mistake he made since founding his company in 2017 was living in New York.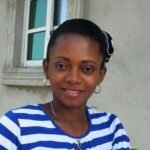 Ifunanya Ikueze is an Engineer, Safety Professional, Writer, Investor, Entrepreneur and Educator.