The South African doctor who was the first to alert authorities about the Covid-19 omicron variant has said that the symptoms of the new variant are "unusual but mild."
Dr. Angelique Coetzee, a board member of the South African Medical Association to told The Telegraph she was alerted to the new variant when her patients started to come in with unusual Covid symptoms.
"Their symptoms were so different and so mild from those I had treated before," said Dr Coetzee.
"It presents mild disease with symptoms being sore muscles and tiredness for a day or two not feeling well," Coetzee explained. "So far, we have detected that those infected do not suffer the loss of taste or smell. They might have a slight cough. There are no prominent symptoms. Of those infected some are currently being treated at home."
She said she informed the country's vaccine advisory committee after four family members tested positive for covid-19 with complete exhaustion on November 18.
About two dozen of her patients have tested positive for Covid-19 with symptoms of the new variant, according to Dr Coetzee. She said they were mostly healthy men who turned up "feeling so tired". About half of them were vaccinated.
"We had one very interesting case, a kid, about six years old, with a temperature and a very high pulse rate, and I wondered if I should admit her. But when I followed up two days later, she was so much better," Dr Coetzee says.
"What we have to worry about now is that when older, unvaccinated people are infected with the new variant, and if they are not vaccinated, we are going to see many people with a severe [form of the] disease," she said.
In an interview The Guardian, Coetzee said that is too early to be certain about the impact of Omicron.
"It's all speculation at this stage. It may be it's highly transmissible, but so far the cases we are seeing are extremely mild," Coetzee said. "Maybe two weeks from now I will have a different opinion, but this is what we are seeing. So are we seriously worried? No. We are concerned and we watch what's happening. But for now we're saying, 'OK, there's a whole hype out there. [We're] not sure why.'"
Scientists say that Omicron, which was first identified in Botswana on November 11, is the most mutated form Covid-19 with 32 mutations to the spike protein.
The UK, US, the EU and Israel have imposed travel ban to and from South Africa including Botswana, Eswatini, Lesotho, Mozambique, Namibia, and Zimbabwe.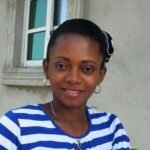 Ifunanya Ikueze is an Engineer, Safety Professional, Writer, Investor, Entrepreneur and Educator.