Consolidated Hallmark Insurance Plc (NGX: CHIPLC) has announced an interim dividend of 2Kobo per ordinary share of 50Kobo for the six months ended 30 June 2021.
The qualification date for the dividend is Friday, August 13, 2021 while the payment date is Thursday, September 2, 2021.
The Register of Shareholders will be closed from Monday, August 16, 2021 to Friday, August 20, 2021.
The dividend which amounts to N214.09 million and subject to appropriate withholding tax, will be paid electronically to qualified shareholders who have completed the e-dividend registration and mandated the Registrar to pay their dividends directly into their Bank accounts.
The company's registrar is Meristerm Registrars and Probate Services Limited.
In the first half of the year, Consolidated Hallmark Insurance Plc's Gross premium written rose to N6.089 billion from N5.33 billion in H1 2020.
Also, the profit after tax increased to N436.48 million from N295.40 million in H1 2020. The earnings per share rose to 5.37 kobo from 3.34 kobo in H1 2020.
The share price is up 1.79% at N0.57 per share on the floor of the Nigerian Exchange at the time of writing this report. Year-to-date, it is up 75%. The 52 week high and low prices are N0.80 and N0.26 per share respectively.
The company has 10.7 billion outstanding shares and a market capitalization of N6.1 billion.
About the company
The group comprises of Consolidated Hallmark Insurance Plc (the company) and its subsidiaries – CHI Capital Limited, Hallmark Health Services Limited, CHI Microinsurance Limited (in formation) and Grand Treasurers Limited. CHI Capital Limited has one wholly owned subsidiary 'CHI Support Services Limited'.
Consolidated Hallmark Insurance Plc (formerly Consolidated Risk Insurers Plc) was incorporated on 2 August 1991 and domiciled in Nigeria. The address of the company registered office is 266 Ikorodu road Lagos (formerly plot 33d Bishop Aboyade Cole Street, Victoria Island, Lagos).
The Company changed its name from Consolidated Risk Insurers Plc to Consolidated Hallmark Insurance Plc following its merger with Hallmark Assurance Plc and The Nigerian General Insurance Company Limited in line with the consolidation reform of the National Insurance Commission (NAICOM) announced in 2005. Consolidated Hallmark Insurance Plc came into effect from 1 March 2007.
Principal Activities the company is a General Business and Special Risks Insurance underwriting firm fully capitalized in line with statutory requirements of the industry regulatory body – National Insurance Commission. The company underwrites Aviation, Oil and Gas, Marine Cargo and Hull and other non – life insurance underwriting including Motor, Fire and Special Perils, Goods-in-transit, Engineering Insurance and General Accident insurance businesses.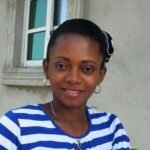 Ifunanya Ikueze is an Engineer, Safety Professional, Writer, Investor, Entrepreneur and Educator.