The markets buzzed with excitement on Monday, first because of comments from BOE's Haldane and Fed's Powell indicating their openness to even more monetary stimulus. And also because of Moderna's announcement of success in their early stage, phase 1 vaccine trial. The biotech firm's next and final stage of the test could be completed by July. Risk appetite soared and the greenback suffered ending the day lower than its major rivals except the Yen.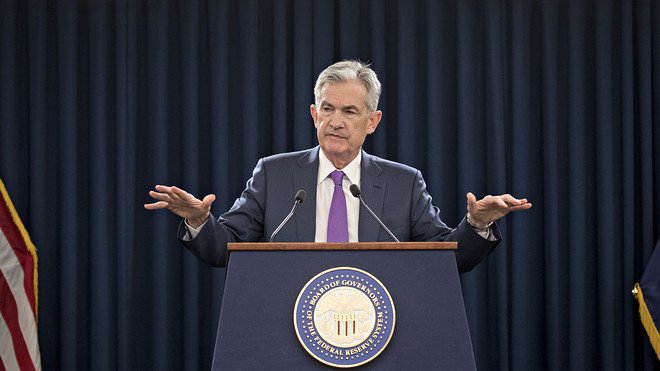 Fig 1: Jerome Powell – Chair of the US Federal Reserve
The EURUSD settled above 1.0900 as Germany and France proposed an EU recovery fund of 500 billion Euros. The Pound also enjoyed risk appetite with the GBPUSD rallying to, but slowing around 1.2200 with the upside limited by Brexit talks.
Commodity currencies advanced as well due to risk appetite, but also due to stronger oil prices as reports suggested that Chinese oil demand is almost back to pre-virus levels. Gold plunged to $1730 as the markets got intoxicated with risk-appetite.
The Dow Jones Industrial Average ended around 912 points higher, up 3.9%, near 24,597, while the S&P 500 added 90 points, or 3.2%, to finish near 2,954. The Nasdaq Composite added 220 points, or 2.4%, closing near 9,235.
Read; Corporate Actions for the Week ended 22 May 2020
On Tuesday, the dollar remained pressured at the beginning of the day but regained ground as previous risk-on sentiment deteriorated. Doubts arose as a report from Stat News on Tuesday afternoon played down the upbeat study which had been released by Moderna about its coronavirus vaccine candidates. Also, the French Finance Minister Bruno Le Maire said that the recovery fund proposed by Germany and France will not be available till 2021. The EURUSD pair finished the day unchanged around 1.0920 even after flirting with 1.0975 earlier in the day.
Unemployment filings in the UK surged to 856.5k in April, much worse than the 150k expected and GBPUSD finished at 1.2250 even after teasing the 1.23 level. USDJPY reached 108.08 but retreated to 107.70 as American equities turned south. Gold prices leaped higher nearing around $1750 a troy ounce. Crude oil prices remained stable with WTI ending the day around $31 per barrel.
The Dow closed down by about 391 points, or 1.6%, at 24,207, the S&P 500 index ended 1.1% lower at about 2,923 while the Nasdaq Composite Index lost 0.5% to end lower at 9,185, giving up its gains for the day in the final half-hour of trading. Moderna specifically lost 10.4% of its share value, almost clearing out its Monday's 13% surge.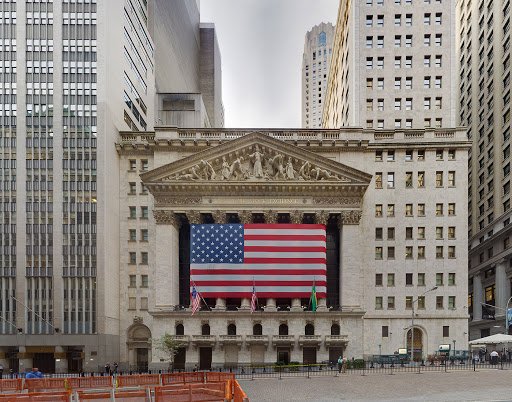 Fig 2: New York Stock Exchange Building
Wednesday was generally void of fresh macroeconomic or coronavirus related news to trigger much action, hence investors refocused on the economic reopening and businesses going back to work. The US dollar was weaker as global indices performed positively assisted by upbeat earnings reports.
Read also; How Much is the Business Worth: Stories the Asset Values Tell
The EURUSD rallied and tested 1.1000. However, UK inflation fell below 3-year lows, triggering speculations that the BOE could consider increasing stimulation measures, including pushing interest rates into negative territory. This sentiment was also aided by BOE's Governor Bailey saying that he had changed his position on negative interest rates "a bit". Hence, the pound was among the weakest performers, with GBPUSD easing towards 1.2220. Gold spent the day relatively unchanged around $1,750.
Fig 3: Andrew Bailey – Governor of the Bank of England (BOE)
The Dow Jones Industrial Average ended higher by nearly 370 points, or 1.5%, at 24,575. This end result recovered the majority of the 390-points lost in the last hour of trade on Tuesday. The S&P 500 index added 1.7% to 2,972, finishing at its highest level since March 6 and the Nasdaq Composite Index added a cool 2.1% to close at 9,376.
On Thursday, tensions heightened between US and China. This brought back the risk-off sentiment, giving the dollar some strength. Dollar's strength weighed heavily on gold, bringing it as low as $1,717. However it recovered to close around $1,725 a troy ounce. EURUSD peaked at 1.1008 but eventually eased ending the day in bear region. GBPUSD remained largely unchanged. Sino-American tensions weighed on crude oil prices as well, with WTI easing just below $34.00 per barrel.
The Dow Jones Industrial Average lost  101.78  points,  or  0.4%,  at  24,474.12,  while  the  S&P  500  index  was off 23.10 points, or  0.8%,  at  2,948.51. The Nasdaq Composite Index lost 90 points or 1% to end at 9,284.88.
Read more; FG Offers 11.20% Per Annum 7-Year Sukuk for Subscription
Risk aversion continued to plague the market on Friday. Dr Anthony Fauci told CNN on Friday that he was "cautiously optimistic" about Moderna's COVID-19 vaccine. This helped pick the markets up from its daily lows but increased Sino-American tensions forced investors to remain cautious. Commodity currencies closed the week up against the greenback, despite easing due to risk-aversion.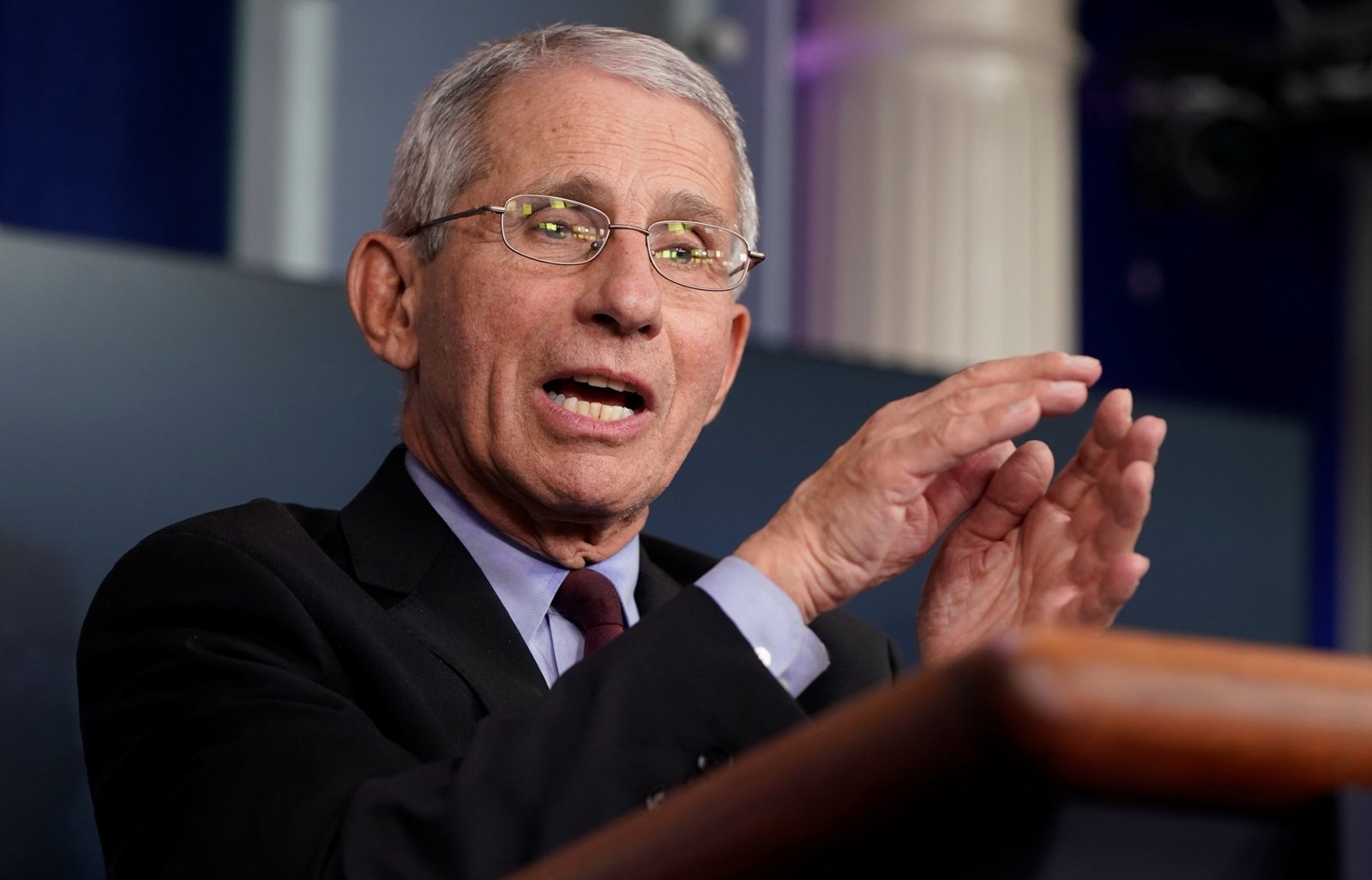 Fig 4: Dr. Anthony Fauci – Director of the National Institute of Allergy and Infectious Diseases (USA)
Gold settled at $ 1,734 a troy ounce, recovering from a weekly low of 1,717.17. Crude oil prices settled near monthly highs, posting substantial gains by the end of the week. The Pound remained the weakest for the week due to discouraging economic data and negative interest rate talks.
Analysts at MUFG opine that the downside for the EUR may have eased in the short term, however they are still not strong on the opinion of a continuous upside potential – "We are not yet convinced that the EUR is set to strengthen on a more sustained basis against the USD, CHF and JPY like in 2017. While we agree that downside risks for the EUR have eased, upside potential for EUR/USD should remain limited for now by the top of the 1.0800 to 1.1200 range."
Analysts at CIBC feel markets could be too optimistic at the moment and see the USD/CAD pair to still be hovering around 1.41 by the end of next year, held back by Canada's trade imbalance.
Rabobank see the Pound submitting to pressures from multiple fronts. They feel it is very exposed and have revised down their forecasts. They now target GBPUSD 1.19 in one month and 1.18 in the next 3 months.
Written by;
Nnadi Victor
An Independent Economics Researcher
Disclaimer: Any person accessing this information and considering potential investment opportunities featured here should make their own commercial assessment of an investment opportunity after seeking the advice of an appropriately authorized or regulated financial advisor. This information should not be construed as advice or a personal recommendation to any prospective investor.