UACN Property Development Company Plc (NSE – UAC-PROP) is set for an early redemption of its N4,355,000,000 5-year, 16% Fixed Rate Senior Guaranteed Series 1 Bonds.
The bonds which is due 2023 was issued under the N20,000,000,000 bond issuance programme.
This was disclosed in a notice released by the company to the Nigerian Stock Exchange.  UACN Property Development Company Plc will redeem the Series 1 Bonds on 26th April 2021.
According to the company, 100% of the principal, together with the accrued coupon but excluding the redemption date, will be transferred to bondholders' designated bank account on the 26th April by Africa Prudential Plc, the Bond Registrar.
Upon redemption, the Bonds' listing on the FMDQ Securities will be cancelled.
The notice read in part "NOTICE IS HEREBY GIVEN to the Series 1 Bondholders ("Bondholders") that, pursuant to Condition 3.2 of the Terms and Conditions of the Bonds (the "Conditions"), the Issuer will redeem the N4,355,000,000 Series 1 Bonds on the 26th of April, 2021 (the "Redemption Date") together with accrued Coupon up to, but excluding the redemption date.
"Coupon on the Bonds will cease to accrue on and after the Redemption Date. Following the Redemption, the listing of the Bonds on the FMDQ Securities Exchange Limited will be cancelled.
"On the Redemption Date, Africa Prudential Plc as the Registrar of the Bonds, shall pay to each Bondholder, the amount payable to him/her in respect of the Redemption equal to 100% of the principal amount together with all accrued and unpaid Coupon and such payment shall be made to the bank account designated by each Bondholder for that purpose."
About UACN Property Development Company Plc
UACN Property Development Company Plc and its subsidiaries (together 'the Group') is a company incorporated in Nigeria. The Group has business with activities in the following principal sectors: real estate and hotel management. The address of the registered office is 1-5 Odunlami Street, Lagos. The company is a public limited company and is listed on the Nigerian Stock Exchange with a ticker name – UAC-PROP.
UPDC's current portfolio includes residential and commercial properties in Lagos (Cameron Green, Ikoyi; Metro Gardens, Lekki; Grandville, GRA – Ikeja; KPMG Towers, VI etc.), Abuja (Salatu Royal Estate, Wuse II; Emerald Court, Apo; Metro City, Apo; SEC Office, CBD etc.) and Port Harcourt (Vintage Gardens, NAFF Estate).
The equity price stood at N0.75 at the close of trading on Monday. YTD the share price is down by 5.06%% while in two years and five years it has lost 52.23% and 95.70% of its value respectively.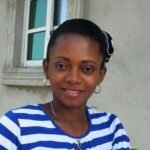 Ifunanya Ikueze is an Engineer, Safety Professional, Writer, Investor, Entrepreneur and Educator.