Bua Foods Plc (NGX: BUAFOODS) has released it financial report for the period ended 30th September 2021. This following its engagement with market stakeholders on 18th January 2022.
In the report published on the Nigerian Exchange, and seen by Investogist, the company reported a Net Profit of N16.56 billion. The reported profit is an improvement over the N15.52bn reported for the same period in 2020.
Further analysis of the Statement of Profit or Loss and Other Comprehensive Income shows that it earned a total revenue of N79.69 billion. These revenue came from the following product segments;
Sales of Sugar (Non Fortified) – N57.51 billion
Sales of Sugar (Fortified) – N21.95 billion
Sales of Molasses – N221.72 million
The revenue reported in 9M 2021 is an improvement over the N74.59 billion reported in 9M 2020.
An analysis of the Statement of Financial Position shows a total Asset of N367.34 billion, funded by N205.87 billion liabilities and N161.47 Shareholder's Equity.
For the period in review, BUAFOODS reported a Net cash of N9.08bn used in operating activities. It also used N385.97 million and N26.66 billion respectively in Investing and Financing activities.
How does BUAFOODS compare to other Consumer Goods Companies listed on the Exchange?
In terms of profitability and Earnings Per Share, we have looked at how BUAFOODS compares with other listed Consumer Goods Companies.
Investopedia defines Earnings per share (EPS) as  a company's net profit divided by the number of common shares it has outstanding. EPS indicates how much money a company makes for each share of its stock and is a widely used metric for estimating corporate value.
A higher EPS indicates greater value because investors will pay more for a company's shares if they think the company has higher profits relative to its share price.
We have looked at the following companies;
BUAFOODS has 18,000,000,000 outstanding ordinary shares and is currently priced at 64.40.
Our analysis of the profits of these companies shows the following EPS as at 30th September 2021 (9 Months only);
BUAFOODS made a profit of N16.56 billion and has an EPS of N0.92
NESTLE made a profit of N33.58 billion and has an EPS of N42.37
DANGSUGAR made a profit of N15.51 billion and has an EPS of N1.28
UNILEVER made a profit of N367.97 million and has an EPS of N0.06
UACN made a loss of N199.49 million, and therefore has no EPS.
CADBURY made a profit of N2.02 billion and has an EPS of N1.08.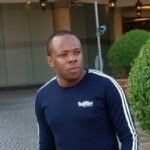 Nnamdi Maduakor is a Writer, Investor and Entrepreneur