Russian President Vladimir Putin said on Tuesday that Russia was suspending its participation in the New START treaty with the United States which reduces and limits the nuclear arsenals of each country.
"In this regard, I am forced to announce today that Russia is suspending its participation in the strategic offensive arms treaty," Putin told lawmakers on Tuesday during his annual state-of-the-nation address.
Putin said Russia's nuclear energy company Rosatom must also ensure the country's readiness to test a nuclear weapon, if needed.
"Of course, we will not be the first to do this. But if the United States tests, then we will," he said. "No one must be under any dangerous illusions that global strategic parity can be destroyed."
The New START treaty was signed in Prague in April 2010, limits the U.S. and Russia from having more than 1,550 nuclear warheads deployed on delivery systems like intercontinental ballistic missiles, submarine-launched ballistic missile or heavy bombers.
It came into force the following year and was extended in 2021 for five more years just after U.S. President Joe Biden took office.
Both the U.S. and Russia are capable of deploying far more nuclear warheads than the allotted in the treaty.
Washington and Moscow have a combined total of more than 13,000 warheads, representing nearly of the world's nuclear arsenal, according to data provided by the Arms Control Association (ACA).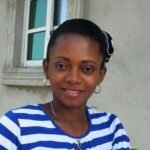 Ifunanya Ikueze is an Engineer, Safety Professional, Writer, Investor, Entrepreneur and Educator.