The presidential candidate of the New Nigeria Peoples Party (NNPP), Rabiu Kwankwaso appeared at the Chatham House, London on Wednesday, adding his name to the list of other presidential candidates to do so.
Kwankwaso who was a Nigerian Senator from 2015 to 2019, spoke on the theme, "Nigeria's 2023 elections: service delivery and policy alternatives."
Here are the key takeaways:
"We are where we are because of the mistakes and wrong choices made by the very people entrusted with the business of governing Nigeria in the last 24 years."
"While we plan for today and tomorrow, we have to ask questions like… how do you provide uninterrupted power? How do you secure the country from both inside and outside?"
"The leaders our country needs are not those that will come to do business as usual."
"The main target of our security is to ensure that all Nigerians enjoy the freedom to live with dignity, freedom from fear & freedom from want…these are the foundations of which secured societies are built"
He pledges to create over 2 million job opportunities in the Armed Forces, Police, and other security agencies.
He said that mass housing plan will provide opportunity to over 1 million Nigerians youths annually and that agricultural mechanization will create over 2 million opportunities annually.
"We will reform the education sector in its entirety to ensure accountability, expansion of access, and improvement of quality." He said his government will eradicate illteracy, and introduce 4-year validity period for JAMB.
He said his administration will provide free natal and maternal health care services for families…will also create mobile clinics in underserved communities in the country.
"If you have a party which is based on ethnicity and religion, that is the difference between the Labour party and our party which is a national party New Nigeria Peoples Party," he said on cooprating with Labour Party to beat the ruling party.
"If the president says he wants free and fair elections, it will happen."
24 years of mistakes, wrong choices brought Nigeria to where it is.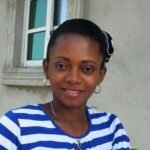 Ifunanya Ikueze is an Engineer, Safety Professional, Writer, Investor, Entrepreneur and Educator.