Italian Prime Minister Mario Draghi on Thursday said he would resign after a political party in his ruling coalition in Rome refused to participate in a confidence vote earlier in the day.
"I will tender my resignation to the president of the republic this evening," Draghi told the Cabinet, according to a statement translated by Reuters, throwing Italian politics back into a fragile state of affairs.
"The national unity coalition that backed this government no longer exists," he said.
The crisis in the EU's biggest economy started when the leader of The Five Star Movement, Giuseppe Conte refused to back the government's 23 billion euro package of economic aid to help consumers and industries struggling with soaring energy prices.
Conte argued that the government is not doing enough to tackle the cost of living crisis.
Italy's lawmakers held a confidence vote on the wide-ranging policy package Thursday.
Draghi and his pandemic unity government won the confidence vote, 172-39, in the Senate despite the refusal by the populist 5-Star Movement to back the bill,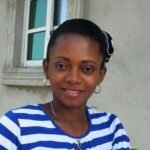 Ifunanya Ikueze is an Engineer, Safety Professional, Writer, Investor, Entrepreneur and Educator.