The Board of Directors of Fidson Healthcare Plc (NGX: FIDSON) has approved the recommendation of 55 kobo per 50 kobo ordinary share for the 2022 financial year.
The dividend which would amount to N1.26bn was part of the resolutions passed by the Board at a Board meeting of Fidson Healthcare Plc held on the 23rd of March 2023.
At the end of the meeting, the Board resolved the following:
"That the draft audited accounts for the year ended 31st December 2022 presented to the Board be and it is hereby approved and that the Accounts should be signed by the Auditors and designated Directors for submission to the Regulators.

"That a dividend of 55 (fifty-five) kobo per 50 kobo ordinary share (amounting to N1,262,247,800) be and it is hereby recommended to the shareholders for approval at the next annual general meeting."
In a statement on the outcome of the Board meeting, signed by the company secretary J.A Adebanjo and released to the Nigerian Exchange, the company said that the closure of the register of members for the payment of the dividend will be advised.
The Audited Accounts will be filled with NGX on or before the 31st of March 2023, the statement went on to say.
The share price of FIDSON at the close of trading on Friday is N9.84, and its 52 week high is N11.49 while its 52 week low is N6.89.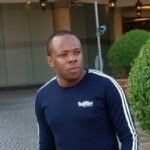 Nnamdi Maduakor is a Writer, Investor and Entrepreneur