Fidson Healthcare Plc (NGX: FIDSON) has declared a final dividend of 55 kobo per 50 kobo ordinary share for the 2022 financial year ended 31st December, 2022.
Also read; List of Dividends announced in 2023, qualification and payment dates
The dividend is subject to the appropriate withholding tax and approval of shareholders at the company's Annual General Meeting.
The dividend proposal which is greater than the 50 kobo paid for the 2021 financial year will amount to N1.26bn, and will be paid out of the profit for the year ended 31st December 2022.
For the 2022 year, Fidson earned a profit after tax of N4.18bn, 13% higher than the N3.71bn it earned in the preceding year. It posted an Earnings per Share (EPS) of 182 kobo (2021: 178 kobo).
The share price of Fidson currently stands at N9.55, thus putting it Dividend Yield at 5.78%.
The qualification date for the dividend has been set as 7th of July 2023, and the dividend will be pad 24 hours after the Annual General Meeting. The date of the AGM is to be advised.
Shareholders who are yet to complete the e-dividend registration are advised to download the Registrar's E-Dividend Mandate Activation Form, which is also available on the website of Meristem Registrars and Probate Limited, complete and submit it to the Registrar or their respective Banks.
Shareholders with dividend warrants and share certificates that have remained unclaimed or are yet to be presented for payment or returned for validation are advised to complete the e-dividend registration or contact the Registrar.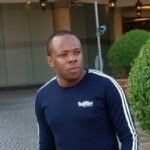 Nnamdi Maduakor is a Writer, Investor and Entrepreneur