Bitcoin (BTC) has on Thursday extended its longest rally since 2020, the Covid pandemic era, recording gains for the ninth straight day.
The flagship cryptocurrency surged above US$18,800 on Thursday night, gaining more than 10% this January.
Have you read? BREAKING: INEC extends PVC collection timeframe nationwide
Top cryptocurrencies have been recovering after the sharp plunge in the wake of the FTX collapse. Analysts believe that once the outlook for the digital-asset market clears up, large players, including institutions, will come back, pushing up the price.
Bitcoin's value has grown amid cooling inflation and hopes that "the Federal Reserve will slow the pace of interest-rate hikes," Bloomberg reported, adding that the latest rally comes as a "stark contrast to last year's slump."
Bitcoin fell nearly 65% in 2022 as the wider cryptocurrency market faced headwinds resulting from numerous bankruptcies and collapses in the sector, including the implosion of FTX, the second-largest crypto exchange at the time of its insolvency.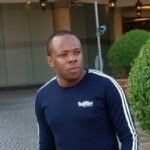 Nnamdi Maduakor is a Writer, Investor and Entrepreneur