Bitcoin is taking another step to mainstream adoption as it will become available to customers of hundreds of banks in the US this year, CNBC reported.
According to the report, customers of many US banks will be able to buy, hold and sell bitcoin through their existing accounts as Crypto custody firm NYDIG is teaming up with fintech company Fidelity National Information Services to enable banks to offer the cryptocurrency in the coming months.
NYDIG is the bitcoin subsidiary of Stone Ridge, a $10 billion alternative asset manager. The cryptocurrency won't be insured by the FDIC, the report said, citing Yan  Zhao, president of NYDIG.
According to Zhao Banks are requesting bitcoin because they are seeing customers sending money to cryptocurrency exchanges such as Coinbase.
However, many of the lenders that have agreed to participate are smaller institutions like Suncrest, a California-based community bank with seven branches.
Read also: S&P Bitcoin Index, S&P Ethereum Index… Cryptocurrency gets a royal welcome to Wall Street
"This is not just the banks thinking that their clients want bitcoin, they're saying `We need to do this, because we see the data,'" Zhao said. "They're seeing deposits going to the Coinbases and Galaxies and Krakens of the world."
Patrick Sells, head of bank solutions at NYDIG said "What we're doing is making it simple for everyday Americans and corporations to be able to buy bitcoin through their existing bank relationships, If I'm using my mobile application to do all of my banking, now I have the ability to buy, sell and hold bitcoin."
People buying and selling Bitcoin have relied on apps such as  Robinhood, payment services providers PayPal and Square, or companies like crypto exchange Coinbase.
In March, Morgan Stanley was first among banks to offer bitcoin funds to its clients, Goldman Sachs quickly followed with an announcement of its own.
The oldest bank in America, founded in 1784 by Alexander Hamilton, Bank of NY Mellon also joined the rush by top-tier financial services firms to bet on digital currencies such as bitcoin.
In another development, JPMorgan is preparing to offer an actively managed bitcoin fund to its private wealth clients according to a Business Insider report.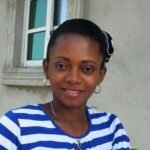 Ifunanya Ikueze is an Engineer, Safety Professional, Writer, Investor, Entrepreneur and Educator.