The African Plant Nutrition Awards (APNA) will be awarding $2,000 each to deserving African graduate students in sciences relevant to plant nutrition and the management of nutrients applied to crops.
The prize money also will be paid directly to the student, with no additional duties expected of the recipient.
Eligibility:
Student must currently enrolled in a university in Africa with an interest in plant nutrition who are studying soil science, agronomy, horticulture, or tree crop science
Candidates for the M.Sc., M.Phil., or PhD degree must be in their second year of study and be enrolled in a graduate program as of the application deadline. Candidates who have already earned their degrees are not qualified.
Previous Award winners will not be eligible.
Required documents: 
Applicants must submit the following documents in either English or French to complete the application process.
An electronic copy of each student's transcript, along with their cumulative and final grade records (GPA or percentile).
Two letters of recommendation, one of which should be from a professor, in electronic form. The sender's phone number and email address must be included in all letters, along with their signature and use of business letterhead.
A summary of the main points of your thesis or dissertation research that is in a way that allows readers to assess the research's originality, breadth, and depth, as well as its creative approaches and applicability
A brief description of any additional details that might be pertinent to the award
How to Apply:
The application is available online. For more details and to apply, click here. 
The applications deadline is 30 April 2023.
About African Plant Nutrition Initiative:
The African Plant Nutrition Institute (APNI) was created in March 2019 as a not-for-profit Moroccan Association. Its vision is to enable African farmers sustainably manage crop nutrition to provide consumers with a secure supply of nutritious foods at a reasonable price.
APNI's core competence in plant nutrition, research, and development has created fundamental changes needed for the sustainable transformation of agricultural systems in Africa.
Some of its focus is to create farmer- centric strategies for changing climate and weather conditions. Also, the initiative seeks to explore the link between plant nutrition and healthy agricultural systems and landscapes.
Another key focus is in the provision of support to its partners and farmers with evidence and information-management tools that improve plant nutrient management.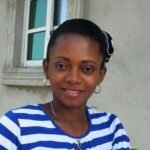 Ifunanya Ikueze is an Engineer, Safety Professional, Writer, Investor, Entrepreneur and Educator.