Boxing fans, stakeholders, and promoters can now rest after prolonged negotiations concerning the much-awaited fight between the WBA, WBO, IBO and IBF champion, Anthony Joshua and the WBC champion, Tyson Fury have been concluded and signed by both boxing camps.
The fight is a unification fight to determine who is the world champion from across the varied boxing federations (WBO, IBC competitions. The winner of this bout takes all five belts.
The conclusion of negotiations was made known by veteran boxing promoter, Eddie Hearn, saying that it is left to be decided, in the coming days, the venue for the fight.
Speaking to ESPN, Hearn has this to say, "We'd like to get a site deal confirmed in the next month," said Eddie Hearn, managing director of Matchroom Sport, Joshua's promoter. "The hard part is always getting everybody to put pen to paper. But this was a major effort from all parties to get this over the line. You had rival promoters, rival networks and rival fighters."
He maintained that apart from Africa, there has been many offers to host the fight from other continents of the world. "I actually feel we've done the hard part. Speaking for myself, Anthony and his team at 258 management [258 MGT], I know how hard we've worked these last couple of months and I just feel that this fight is so big it's not a difficult sell. We've already had approaches from eight or nine sites. The offers have come from multiple countries in the Middle East, from Asia, Eastern Europe and America."
Weighing the commercial capacity of the fight, Hearn said, "This is the biggest fight in boxing and one of the biggest sporting events in the world. It will be a major, major win for a country that wants to showcase itself."
Hearn concluded that advertising the fight would not be a major problem because it is long-awaited. "One of the fascinations about this fight will be the buildup because they're two totally different characters, two totally different personalities. The mind games will be on another level for this fight. Tyson is very good at that. Anthony is excited by that. … He's so pumped, so focused, he hasn't stopped training since the [Kubrat] Pulev fight [in December]. He's like a caged lion. The buildup is going to be epic."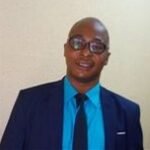 Azuka Edokobi is a Writer , a Farmer, a Supply Chain Expert and an Entrepreneur