The much-anticipated trilogy fight between WBC heavyweight champion, Tyson Fury and Deontay Wilder comes up July 24 and the Gypsy King (Fury) has vowed to make the fight as short and quick as possible.
Fury was already on the verge of completing an agreement with Anthony Joshua when Wilder forced a third fight with a court judgement.
The unbeaten Fury, 32, is so confident of a quick victory on the night saying, "I gave my game plan away the last time because he wasn't good enough to do anything about it. I'll do the same thing this time.
"Wilder is a one-trick pony. What will I do this time? I'll run him over like I'm an 18-wheeler.
"I guarantee he does not go past where he did before [the seventh round].
"Before, I only had five or six weeks. This time, I've had 18 months. I'm building my weight up because I'm looking for a big knockout straight away. 
"I don't believe he's mentally, physically or emotionally involved. He's doing this for the wrong reasons and people wind up getting hurt when they do that.
"I get paid to beat up on people. Not a bad job really!"
In the promotional press conference on Tuesday, both fighters had a fierce five-minute face-off to give the fight the desired hype.
The first match was a draw between the two. Wilder, 35, lost the second when his then trainer, Mark Breland, threw in the towel on his behalf after he hit the canvas twice.
The Gypsy King strongly believes he would repeat the feat when they both meet at the T-Mobile Arena, Las Vegas when he added that, "For the last 18 months, "For the last 18 months, I've been living rent free in Wilder's head.
"He got smashed to pieces in our last fight and for some reason he wants it again. Let's go. The Big Dosser is getting knocked spark out."
It will be interesting to note that in the press conference, Deontay Wilder only kept mute, not answering questions from the press. May be, his answers will come within the four corners of the T-Mobile Arena canvas. July 24 is a date to watch out for within the boxing industry.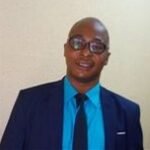 Azuka Edokobi is a Writer , a Farmer, a Supply Chain Expert and an Entrepreneur