Saturday's WBC bout promises to be one the fiercest moments in boxing's history as British Tyson Fury (the Gypsy King) defends his belt against American Deontay Wilder (the Bronze Bomber) at the T-Mobile Arena in Las Vegas.
The traditional face-off at pre-match press conference, at the MGM Grand Garden Arena, was canceled when both boxers roared at each other and had to be held back to avoid pre-match fighting.
The Gypsy King was the man throwing most of the tantrums as he repeatedly talked down on his challenger, Wilder.
According to information made available to newsmen, he was quoted to have said, "You're a weak man and you're getting knocked out… Your legacy will be in tatters. Torn to bits. Finished."
Wilder was calmer than the title defender as he was quoted to have said, "nothing to lose and everything to gain…I'm in a great place, a great state of mind.
"There's nothing to prove at all. This right here is redemption, retaliation and retribution."
Analyzing the match on Channels Television programme, Sports this Morning, Presenter Tayo Salam, discussing both boxers' statistics, highlighted Fury's weight and the attendant advantage in containing the onslaughts of his challenger, quoted Fury to have said, "It doesn't matter – weight, size, anything like that to beat anybody.
"You can weigh 14 stone and knock a man spark out, a 25 stone man.
"It doesn't really matter, the weight. I'm not aiming for a specific weight.
"I'm just eating plenty of food. I've trained hard enough and that's it.
"Whatever I weigh in on the night, I weigh in at."
Wilder is a fierce and heavy puncher hence the name, 'Bronze Bomber', while Fury is known for his doggedness and ability to move well on the canvas within the ring. The battle will most definitely be bloody as both boxers would want to avoid unanimous decision and would as such, go for outright technical knock-out in open play.
As time ticks nearer to kickoff, both camps keep fine-tuning their strategies to know who makes the less mistakes on the night.
The winner of the bout would face Oleksandr Usyk who is the current holder of unified WBA (Super), IBF, WBO and IBO heavyweight titles, if an Anthony Joshua rematch does not fall through. The match would determine the new undisputed heavyweight champion. The last to hold that title was Lenox Lewis in the year, 2000.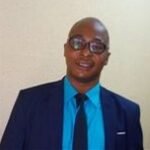 Azuka Edokobi is a Writer , a Farmer, a Supply Chain Expert and an Entrepreneur