Airtel Africa Plc (NGX: AIRTELAFRI) has announced that its Nigerian subsidiary, Airtel Networks Limited ('Airtel Nigeria'), has purchased 100 MHz of spectrum in the 3500MHz band and 2x5MHz of 2600MHz from the Nigerian Communications Commission (NCC) for a gross consideration of $316.7m, payable in local currency.
The additional spectrum according to Airtel's corporate release seen by Investogist, will support its investments in network expansion for both mobile data and fixed wireless home broadband capability, including 5G rollout, providing significant capacity to accommodate our continued strong data growth in the country and exceptional customer experience.
Airtel Nigeria had in December 2021 missed out to be amongst the first set of telcos to launch 5G network to their subscribers, when it pulled out of the first 5G spectrum auction.
MTN Nigeria Telecommunications Plc (NGX: MTNN) who emerged as one of the winners of the 5G spectrum auction in December 2021 alongside MAFAB Communications Limited, has since launched 5G in Lagos, Abuja, Port Harcourt, Ibadan, Kano, Owerri and Maiduguri.
Commenting on the acquisition, Segun Ogunsanya, CEO of Airtel Africa said;
"Nigeria is a market with enormous potential for future growth in mobile services. Investment in new technologies and local infrastructure to enable this growth is a strategic priority for the Group and will ensure we are able to provide reliable and affordable services to local communities across the country. 5G is critical to these ambitions, and we look forward to launching new services to drive further digitalisation across the country, facilitate economic progress and transform lives across Nigeria."
Higher speeds, lower latency, significant network capacity as well as improved user experience are some of the key benefits of 5G, Airtel stated.
Airtel fully deployed a 4G services across Nigeria, via a modernized network over the last three years.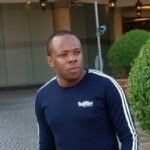 Nnamdi Maduakor is a Writer, Investor and Entrepreneur