MTN Nigeria Plc, Airtel Networks Limited and Mafab Communications Limited have all been qualified as approved bidders of the forthcoming 3.5 gigahertz (Ghz) spectrum auction for the deployment of Fifth generation (5G) network in Nigeria.
The announcement was made by The  Nigerian Communications Commission (NCC). The government agency stated that the qualified bidders have met the criteria for participation in the licensing process, including payment of the stipulated Intention to Bid Deposit (IBD) as outlined in the Information Memorandum (IM).
According to information obtained by Investogist, The NCC will officially conduct the auction of the of the 3.5 Gigahertz (3.5 GHz) spectrum for the deployment of Fifth Generation (5G) technology in Nigeria, on December 13, 2021.
According to the Information Memorandum (IM) presented by the Commission at a stakeholder engagement forum organised on 5G spectrum in Lagos recently, NCC is adopting Ascending Clock Auction format, which is software-based while a mock auction has been slated for December 10, 2021, as a precursor to the actual auction on December 13, 2021.
The mock auction will hold at Transcorp Hilton Hotel, Abuja by 11:00 a.m., while the main auction will hold on Monday, December 13, 2021 at the same venue and at the same time.
The IM had pegged the reserve price for the spectrum auction licence at at N75 billion ($197.4 million), but the telecom companies had asked for the amount be reviewed downward, to $50 million.
According to the IM, the auction comes with a 10-year spectrum licence and a minimum requirement of an operational Universal Access Service Licence (UASL). However, new entrants or licensees without a UASL will be required to obtain a UASL operational license to be qualified for the 5G licence.
Telecom companies; MTN and Airtel  called for an extension of the licence validity period to 20 years from the proposed 10 years.
It is envisioned that eventual licensees will have a rollout obligation plan spanning a period of 10 years, beginning from the date of award of the licence. Between the first and second year of the licence, the operators are expected to rollout service in, at least, one state in each geo-political zone.
From the third to fifth year, they are obligated to cover all the zones. Between six to 10 years, they should cover all the states in the country, according to guidelines set out in the IM.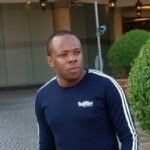 Nnamdi Maduakor is a Writer, Investor and Entrepreneur