Presco Plc, a fully integrated agro-industrial establishment earlier today joined the other listed companies in releasing its financial statements for the first half period ended 30 June, 2021.
A review of the report by Investogist shows that the company was able to grow its revenue by 59.49%, and grew its profit after tax by 130.68%.
Presco Plc was listed on the Nigerian Exchange on October 10, 2002 and has PRESCO as its ticker symbol.
Analysis of Statement of Comprehensive Income
Revenue earned by PRESCO went from N13.45bn at the same H1 period in 2020 to N21.46bn in H1 2021. This represents a 59.49% increase in its revenue.
The cost of sales went up only 11.75% to N4.93bn (H1 2020: N4.41bn), to give an impressive 77.01% Gross Profit Margin. The Gross Profit was up by 82.81%, to N16.52bn, from N9.04bn.
Selling and distribution expenses was up by 65.96%, from N184.40mn to N306.04mn, while Administrative expenses went up by 52.91% from N1.89bn in H1 2020 to N2.89bn in H1 2021.
Profit Before Tax increased from N5.77bn reported in H1 2020, to N12.94bn, a 124.32% growth in PBT.
PRESCO paid a total tax of N2.81bn for the Half Year period ended 30 June 2021 (H1 2020: N1.38bn).
The break-up of the taxes paid are as below;
Income tax: N2.43bn (H1 2020: N1.15bn)
Education tax: N267.28mn (H1 2020: N133.70mn)
Deferred tax: N120.00mn (H1 2020: N90.00mn)
Profit after tax went up by an impressive 130.68% to N10.12bn from N4.39bn. Earnings per share increased by similar magnitude to N10.13.
Analysis of Statement of Financial Position (Balance Sheet)
A review of the company's balance sheet show a moderate increase in the company's total asset. There was only an increase of 1.50% in the Total Assets between what it was on 31 December 2020, and 30 June 2021.
The company saw an increase in its cash and cash equivalent from N2.58bn as at 31 December 2020 to N3.69bn as at 30 June.
There was an improvement in the company's liabilities, as it decreased by 21.12% from the N42.71bn as at 31 December 2020 to N33.69bn as at 30 June 2021.
The improvement in the liabilities standing came from a drawdown in the Trade and other payables which was N11.54bn as at 31 December 2020 to N6.30bn as at 30 June 2021. There was also a drawdown in Banks overdrafts from the N6.36bn reported as at 30 December 2020 to N2.92bn as at 30 June 2021. Short term borrowings was also paid down from N6.42bn to N3.21bn.
An analysis of the company's Equity column show an increment in Total equity from N31.05bn to N41.17bn. This represented a 31.61% increment, and it was due to the 34.31% increase in the retained earnings.
As at 31 December 2020, the retained earnings stood at N29.51bn, with the profits in H1 2021, it rose to N39.64bn as at 30 June.
An analysis of the balance sheet show that 55.00% of the company's total asset as at 30 June 2021 was funded by Shareholder's Equity while the other 45.00% was funded by Liabilities.
Analysis of Statement of Cash Flows
A review of the company's statement of cash flows shows the below;
Net cash generated from operating activities stood at N10.18bn
Net cash used in investing activities stood at N1.84bn
Net cash used in financing activities stood at N2.78bn
The cash and cash equivalent as at 30 June stood at N770.86 million.
About the Company
Presco Plc was incorporated in Nigeria on 24th September, 1991 as Presco Industries Limited, a private limited liability Company, and became a public limited liability Company in February 2002.
Presco's initial public offer was successfully completed, and since 9th October 2002 Presco Plc has been listed on the Nigerian Stock Exchange. The public offering of Presco consisted of the sale of approximately 160 million shares at NGN 5 each.
Presco Plc specializes in the cultivation of oil palms and in the extraction, refining and fractioning of crude palm oil into vegetable oil and palm stearin.
The company operates from two states, Obaretin Estate, Ologbo Estate and Sakponda Estate in Edo State and Cowan Estate in Delta State.
PRESCO have 1,000,000,000 outstanding shares and a market capitalization of N71.00 Billion.
60% of its shares is owned by Siat Group Belgium, while Nigerian Investors (institutional and private) own the remaining 40%.
Analyst's view
In terms of Dividend Yield and other metrics like P/E ratio and BV/Share, PRESCO share price is on the over valued range.
However, with the continuing improvements in the company's performance, PRESCO will make a good BUY for long term investors.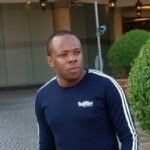 Nnamdi Maduakor is a Writer, Investor and Entrepreneur