[Authentic Mike: Lagos, Nigeria] The truth is that, the market will always be dynamic and competitive, and it requires consistent brand awareness and brand boosting promotion to continue to appeal to our target market.
Our corporate identity has a lot to do when it comes to building a business that is profitable and long lasting.
Here are the platforms you can leverage on to boost your brand awareness and create corporate identity for your business.
Leverage on the internet and social media platforms like; Instagram, Facebook, twitter, as social media and internet is inarguably the fastest way to boost/create brand awareness.
Place adverts on electronic media platforms.
Words of the mouth (recommendation).
Sponsor relevant community programs on conditions of promotion.
Install Bill Boards on strategic locations all around major landmarks.
Engage in road show from time to time in targeted communities/cities.
Introduction of referral programs; is another fast and easy way to boost brand awareness, as a lot of people trust personal recommendation more than any other forms of marketing.
Giveaways; giveaway also work as a good means of promotion/brand awareness, as majority of people like free things, many people have a lot more time than money and are willing to "work" for their free prize.
Offering discounts; people tend to see discount as a value for their money.
Posting recorded highlight of customers/clients attesting to the quality of our products and services on your online platform, as most customers/clients would love it because their own business tends to get more online exposure for free by so doing.
There is hardly any industry or line of business anywhere in the world where there is no competition, as a matter of fact, it is competition that brings creativity and innovations in the business world, as a business owner always be ready to strategies and re-strategies and follow trends as this would give you an edge against your competitors.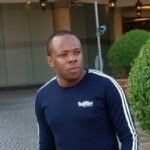 Nnamdi Maduakor is a Writer, Investor and Entrepreneur