The Director-General of the Securities and Exchange Commission (SEC), Alhaji Lamido Yuguda, has urged all stakeholders in the Nigerian capital market to continue to work towards reducing the volume of unclaimed dividends.
The SEC DG stated this at a press briefing for the second Capital Market Committee (CMC) meeting held virtually on Friday.
Read also; List of Dividends announced in 2022, qualification and payment dates
He said that SEC will mete out stiff penalties to any stakeholder whose action appears to frustrate the efforts of the Commissions on its objective of reducing the volume of unclaimed dividends.
"In spite of the commission's efforts in ensuring Electronic Dividend Mandate Management System (e-DMMS), investors have continued to lament the delay in the payment of their e-dividends," Mr Yuguda said.
He noted that a lot of investors had yet to mandate their accounts to be able to receive their dividends.
"Capital market operators must also do more to demonstrate through their activities, an efficient capital market system that prioritises the interest of investors.

"As part of our efforts to stem the tide of activities of unregistered crowdfunding platforms, the commission warned the operators of these platforms that they stand the chance of being prosecuted," he said.
Alhaji Yuguda highlighted that as of December 31, 2021, unclaimed dividends have increased to N180 billion from N168 billion it recorded in 2020.
Yuguda reiterated the Commission's commitment to continue to strive and fulfill its mandate of protecting investors and creating an enabling environment for market operations.
The director-general also stated that the commission obtained donor funding to acquire and deploy a securities market surveillance system.
A provision in the Finance Bill 2020 has empowered the Federal Government to take over unclaimed dividends and dormant account balances unutilised for more than six years as special credit through the Unclaimed Funds Trust Fund.
According to data from the National Bureau of Statistics, dormant account balances constituted about 2.5% of total deposits of banks, which stood at N29.5 trillion as at September 30th, 2020.
The Finance Bill 2022 was passed by the Senate on 15 December 2020.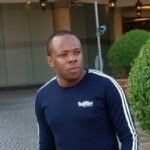 Nnamdi Maduakor is a Writer, Investor and Entrepreneur