Vietnamese President Nguyen Xuan Phuc has submitted his resignation after the ruling Communist Party blamed him for violations and wrongdoing of numerous officials under him, the country's official news agency said on Tuesday.
Phuc, 68, a former prime minister, has held the largely ceremonial position for less than two years.
"Fully being aware of his responsibilities before the party and people, he submitted an application to resign from his assigned positions, quit his job and retire," the Vietnam News Agency reported, citing the party's powerful Central Committee.
Vietnam has no paramount ruler and is officially led by four "pillars": the powerful party's secretary, the president, the prime minister and the chair of the legislature.
It was not immediately clear who would replace him. To become effective, Phuc's resignation requires approval from the National Assembly.
The legislature would hold a rare extraordinary meeting this week, Reuters reported.
In 2022, 539 party members were prosecuted or "disciplined" for corruption and "deliberate wrongdoings", including ministers, top officials and diplomats, according to the party, while police investigated 453 corruption cases, up 50% from 2021.
Phuc, who served for five years as a pro-business prime minister, was chosen in April 2021 to be president,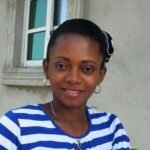 Ifunanya Ikueze is an Engineer, Safety Professional, Writer, Investor, Entrepreneur and Educator.