After Match Day 10, the UEFA Euro 2020 tournament shows the following results.
Sunday 20 June
Group A:              Italy                     1-0         Wales    (Rome)
Group A:              Switzerland         3-1         Turkey (Baku)
Group A is done but not dusted yet. While Italy and Wales have qualified for the knockout stages, Switzerland must wait to see if they go through as one of best losers. Switzerland tied Wales on 4 points but the latter advanced on overall goal difference.
Having already qualified, Mancini fielded a weaker team against Wales. The Italians dominated the game all through but were unlucky not to have scored more after Matteo Pessina scored the only goal of the match in the 39th minute. The red card to Welsh Ethan Ampadu in the 56th minute did not help the Robert Page-managed team. The win against Turkey and the draw with Switzerland worked in their favour to see them through to the next round with Italy.
Turkey emerged the 'weeping boys' of Group A as they lost virtually all their matches. Switzerland overran the Crescent-Stars in a rather balanced game between both teams. Already eliminated, Turkey struggled to make a mark on the tournament by winning at least one match but Switzerland was bent on cashing in on whatever opportunity provided at the other match played simultaneously.
The Statistics
At the end of match day 10, the following major statistics are available:
26 matches have been played out of 51 matches
60 goals have been scored in all with an average of 2.31 goals per match and an average scoring time of 39 minutes per goal.
Monday 21 June
Group C:              North Macedonia             vs            Netherlands       (18:00, Amsterdam)
Group C:              Ukraine                                vs            Austria                  (18:00, Bucharest)
Group B:              Russia                                   vs            Denmark              (21:00, Copenhagen)
Group B:              Finland                                 vs            Belgium                (21:00, St Petersburg)
Stay tuned here to get updates on the results, next match day fixtures and, flashpoints of the tournament as it progresses.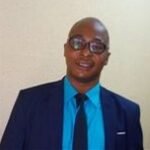 Azuka Edokobi is a Writer , a Farmer, a Supply Chain Expert and an Entrepreneur