The United States of America has become the world's largest exporter of Liquefied Natural Gas (LNG) alongside Qatar. Bloomberg in a report on Tuesday stated that both countries exported 81.2 million tons of LNG in 2022.
Also read; US$1 Trillion needed to reconstruct Ukraine -President Zelensky
The U.S had increased its LNG shipments abroad significantly in the preceding year, and would have topped Qatar were it not for a fire incident that shut down the Freeport LNG facility in mid-2022, and kept it shutdown through the remainder of the year.
Rystad Energy at the end of 2022, reported that Freeport LNG would have taken total U.S LNG exports to 86 million tons.
In 2023, however, when Freeport LNG restarts, the United States could see an 11-percent increase in LNG exports, Rystad Energy said last year, which would make it officially the largest LNG exporter globally, surpassing Qatar.
The United States only joined the LNG export scene in 2016 amid an abundance of shale gas and growing demand for gas globally. Asia used to be the top destination for U.S. cargos until last year when Europe suddenly emerged as a major importer amid Russia's gas supply cuts and the EU's determination to switch its gas dependence on Russia with one on the United States.
Amidst the growing demand for LNG globally, Qatar is working to boost its annual export capacity to over 100 million cubic meters.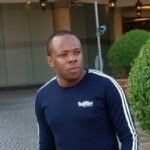 Nnamdi Maduakor is a Writer, Investor and Entrepreneur