(Greenwich Merchant Bank): The Nigerian equity market closed the day with a loss of 1.53% as the NGX-ASI and market capitalization decreased to 50,869.18 points and NGN27,706.90 billion respectively.
It can be attributed loss in the share price of AIRTELAFRI (8.26%), ROYALEX (6.36%), NAHCO (3.90%) and NGXGROUP (3.60%). Thus, Year-To-Date stood at 0.75%.
However, market activities were negative as the market witnessed a decline in total units traded by 49.42% (132.20 million units) and market turnover by 87.53% (NGN1,675.41 million). Trading activities ended with twenty (20) gainers and sixteen (16) losers with the market breadth standing at 1.25x.
Performance across the sectors was positive as the Banking Sectors (0.88%), Consumer Goods (1.33%) and Oil & Gas (0.09%) sector closed  positive. While the Insurance sectors (0.97%) closed negative. Insurance sectors (0.00%) closed flat.

Fixed Income Market
Once again, the bulls dominated the Bond market as average yield declined by 2bps to settle at 13.05% from 13.07%. This was due to the 1bps and 25bps decrease in the 03-Mar-2025 and 22-Jan-2026 instruments, other instruments traded flat.
Replicating the mood in the Bond market, the average yield in the Nigerian Treasury bills market dipped by 42bps to end the day at 3.50% from 3.92%. Buying interest in the 09-Nov-2023 instrument drove the performance of the market, declining by 3.78%.
Activities in the OMO market was calm as average yield in the OMO maintained status quo, closing the day as the same figure as yesterday at 3.36%. Across the curve, all benchmarked instruments listed also closed flat.
System liquidity closed mildly increasing by 0.75% to close at NGN1,407.10billion from NGN1,396.57million, consequently, interbank rates remained the same at 9.50% and 9.83% each for the Overnight rate and Open Buy Back rate.
Elsewhere, Naira appreciated at the I&E Window, decreasing from NGN461.67/USD to NGN461.50/USD.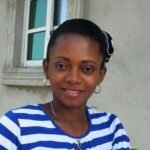 Ifunanya Ikueze is an Engineer, Safety Professional, Writer, Investor, Entrepreneur and Educator.