The United States former President Donald trump has been indicted by the Manhattan District Attorney Alvin Bragg for hush money payments.
Trump will be arraigned Tuesday after his indictment, court officials said Friday. No US ex-president has ever been charged with a crime before.
Bragg has been investigating Trump for hush money payments made leading up to the 2016 presidential election which he won against Hillary Clinton. The payment was made to buy the silence of a porn star, Stormy Daniels, who said she had an affair with Trump in 2006.. An affair Trump has always denied.
This comes as Trump campaigns to become US president again, in the 2024 election
It is not clear what charges will be brought against Trump.  This charges will be revealed when Trump is arrested and appear before a judge in Manhattan.
"This evening we contacted Mr. Trump's attorney to coordinate his surrender to the Manhattan D.A.'s Office for arraignment on a Supreme Court indictment, which remains under seal," a spokesperson for the Manhattan District Attorney's Office said in a statement Thursday. "Guidance will be provided when the arraignment date is selected."
Background
In 2016 Daniels tried to sell her account of what happened to the media. Mr Trump's lawyer, Michael Cohen, paid her $130,000 to keep quiet.
Although hush money payment is not illegal in the US, It was gathered the issue here is how that payment was
recorded in Trumps accounts.
He is accused of falsifying his business records by saying the payment was for legal fees. He has denied any wrongdoing and says the charges are politically motivated.
This payment had been investigated by the U.S. Attorney's Office in the Southern District of New York and by the Federal Election Commission.
Federal prosecutors in the Southern District of New York opted out of charging Trump related to the Stormy Daniels payment in 2019, even as Trump's former attorney Michael Cohen implicated him as part of his plea deal. The Federal Election Commission also tossed its investigation into the matter in 2021.
Will Trump go to jail if found guilty?
The most likely outcome is a fine but there is also a chance he could be sent to prison. If any of the charges are serious – what in the US is called a felony -then Mr Trump would face a maximum of four years in prison. But legal experts told the BBC that time behind bars is unlikely.
Can Trump still run for president?
Yes, there's nothing in the US constitution to prevent Mr Trump from continuing his election campaign now he is being charged. Even if he was imprisoned, he could theoretically still run for president and win an election. But there are practical considerations. A prolonged legal fight and a trial will be a major diversion from a presidential campaign – in time and energy, and the scheduling of election rallies.
Trumps reaction to his indictment
Trump reacted to his indictment, slamming Bragg for his "obsession" with trying to "get Trump," while warning the move to charge a former president of the United States will "backfire."
"This is Political Persecution and Election Interference at the highest level in history," Trump said in a statement. "From the time I came down the golden escalator at Trump Tower, and even before I was sworn in as your President of the United States, the Radical Left Democrats – the enemy of the hard-working men and women of this Country – have been engaged in a Witch-Hunt to destroy the Make America Great Again movement."
"The Democrats have lied, cheated and stolen in their obsession with trying to 'Get Trump,' but now they've done the unthinkable—indicting a completely innocent person in an act of blatant Election Interference," he said. "Never before in our Nation's history has this been done."
Trump said Democrats are guilty of "weaponizing our justice system to punish a political opponent."
Trump attorney Alina Habba said Trump "is a victim of a corrupt and distorted version of the American justice system and history."
"He will be vindicated," she said.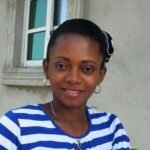 Ifunanya Ikueze is an Engineer, Safety Professional, Writer, Investor, Entrepreneur and Educator.