United Capital Plc (NSE – UCAP) Group Executive Director has increased his stake in the company via the acquisition of shares worth over N12 million at the heel of high dividend declared by the company.
Sunny Anene, Group Executive Director at United Capital acquired 2,000,000 units of ordinary shares of the company at N6.20 per share on February 24, 2021, amounting to N12.4 million.
United Capital Plc reported impressive growth in revenue in full-year 2020 by 50% to N12.87bn from N8.59bn in FY 2019. Profits before tax recorded a significant growth of 61%, while profit after tax was up 57% year-on-year.
The Directors proposed a dividend of 70k per share, amounting to a total of N4.2billion to be paid to shareholders upon approval of members at the AGM.
As at 31 December 2020, Sunny Anene held 3,000,000 units of ordinary shares of United Capital Plc (direct holdings). This is a 200% increase from the 1,000,000 units he held as at 31 December 2019.
Prior to his appointment as an Executive Director, Mr. Anene was the Managing Director of United Capital Asset Management Limited, a wholly-owned subsidiary of United Capital Plc. He had served as the Group Chief Finance Officer with additional responsibilities in Risk Management, Information Technology, Treasury, Finance and two other functional areas within the Group.
United Capital Plc has 6,000,000,000 outstanding shares with a market capitalization of N37.2 billion.
The share price at the time of this report is down by 0.64% to N6.20 per share on the floor of the Nigerian Stock Exchange (NSE).
YTD the share price is up by 31.85%. The 52 week high and low prices are N6.57 and N1.90 respectively.
United Capital Plc (previously called UBA Capital Plc) was incorporated in Nigeria, as a Public liability company, on 3 August, 2012, to act as the ultimate holding company for the United Capital Group.
The company was listed on the Nigerian Stock exchange on 17 January, 2013. The Company changed its name to United Capital Plc following the approval of the resolution by shareholders on the 16th December, 2014.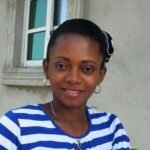 Ifunanya Ikueze is an Engineer, Safety Professional, Writer, Investor, Entrepreneur and Educator.