Zenith Bank Plc has reported increases in both gross earnings and profit after tax, according to its annual report for the period ended 31 December 2020 released by the company.
Zenith Bank group grew its gross earnings by 5.2% to N696.45 billion in 2020 from N662.25 billion in 2019.
Interest and similar income represent over 60% of the total gross earnings in 2020. Interest and similar income rose slightly by 1.3% to N420.81 billion from N415.57 billion in 2019.
Other components of the gross earnings are;
Net income on fees and commission: N79.33 billion, a 20.8% decline from the N100.12 billion in 2019.
Trading gains: N121.68 billion, a 3.3% rise from the N1178 billion in 2019.
The profit after tax rose by 10.4% to N230.57 billion in 2020 from N208.84 billion in 2019.
Similarly, the earnings per share rose by 10.4% to N7.34 in 2020 from N6.65 in 2019.
Personnel expenses and operating expenses rose by 1.8% and 14.4% respectively to N79.26 billion and N148.11 billion in 2020.
Zenith Bank paid income tax of N25.3 billion in 2020, a 26.6% decline from the N34.45 billion paid in 2019.
The total assets rose by 33.6% to N8.45 trillion in 2020 from N6.35 trillion in 2019.
The total liabilities also increased by 36.2% to N7.36 trillion from NN5.40 trillion in 2019.
Customers deposits grew by 25.3% to N5.34 trillion in 2020 from N4.26 trillion in 2019. Customer deposits represent 72.5% of the total liabilities.
Borrowings increased by 169.8% to N870.98 billion from N322.48 billion in 2019.
Shareholders equity rose by 18.6% to N1.12 trillion in 2020 from N941.89 billion in 2019. Retained earnings made up 46.6% of the shareholders' equity. The retained earnings increased by 26.2% to N521.29 billion from N412.95 billion in 2019.
Cash flow
Zenith Bank generated N105.81 billion net cash from operating activities, significantly down from the N337.24 billion generated in 2019.
Net cash of 25.95 billion was used in investing activities in 2020 compared to N59.59 billion used in 2019.
Zenith Bank generated net cash of N422.85 billion from financing activities, compared to N546.29 billion used in 2019, due to N872.33 billion addition to long term borrowing.
Cash and cash equivalents at the end of the year rose to N1.21 trillion from N670.71 billion in 2019.
Dividend Information
The Board of Directors of the Bank proposed a final dividend of N2.70 per 50kobo ordinary subject to shareholders approval and appropriate withholding tax. This is 20kobo  higher than the N2.50 final dividend paid for 2019.
The qualification date is 8 March 2021, and the Payment date is 16 March 2021. The company registrar is Veritas Registrar.
Zenith Bank Plc had in September 2020 paid an interim dividend of N0.30
At the close of trading on Wednesday, the share price of Zenith Bank Plc stood at N26.3 per share on the floor of the Nigerian Stock Exchange.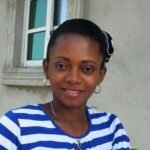 Ifunanya Ikueze is an Engineer, Safety Professional, Writer, Investor, Entrepreneur and Educator.