The Supreme Council for Shari'ah in Nigeria (SCSN) has asked the Independent National Electoral Commission (INEC) to hold all the elections on same day, saying that violence may mar the staggered polls.
The Council said conducting all elections on same day would help to avoid a situation of violence that might be created by desperate politicians after losing the first election.
Addressing a news conference in Kaduna on Sunday, the Secretary General of the SCSN, Nafi'u Baba-Ahmed said "there is high probability of a second election not holding because of violence from the first election. It is not going to be feasible."
He said that the security agencies are already overstretched and therefore, may not be able to contend with the looming political crisis.
He, however, asked the federal government and well-meaning Nigerians to prevail on INEC to hold all the elections in one day.
"The first election is the presidential and National Assembly elections. Our fear is that in the light of the precarious security situation in the country and the fact that admission by security agencies that are overstretched, it is quite possible, in fact highly probable that some desperate politicians who might lose the election will trigger political violence to the extent that the subsequent elections may not hold."
"In light of this we engage all those that matter. We met with some of the key security chiefs who expressed their understanding of the situation and agreed with us that their manpower is already overstretched. And it is going to be a situation and uphill task to cope with Political violence."
"We, therefore, advised that INEC should be prevailed upon to hold all the elections on the same day. This way we will avoid a situation where some desperate politicians that are about to lose cannot create chaos in the country such that we will be left with an election half held, half on hold."
"We can recall that for a lesser reason President Jonathan postponed the 2015 election, but elections were eventually held. Therefore we call on all well-meaning Nigerians, government, particularly, INEC to reconsider their position and organise these elections to hold in one day."
"We in the Supreme Council for Shari'a will do all we can to appeal to Nigerians to make the necessary sacrifice to vote no matter how long it takes, let's vote in one day, let's have the elections held in one day so that all be clear to everybody."
"Also it should be considered that the national population census should be put on hold for now because the timing is wrong."
"We are in line with the National Assembly for five months for the old naira notes swap because people in the rural areas may have to travel. And There should be massive awareness of the naira swap."
"Nigerians have never experienced this kind of fuel scarcity, even during the civil war. Since December last year. Nigerians have been experiencing the excruciating pain of endless fuel scarcity, long hours or even days in endless queues, to buy a resource in abundance in Nigeria which the government claims trillions of naira are spent yearly to import, and yet, it is not available to ordinary Nigerians, at a reasonable price and without any hustle."
"The immediate fall out of this regrettable situation, is the aggravation of inflation, a skyrocketing of the prices of all goods and services and the untold suffering of millions of Nigerians. The NNPC claims it has 1.6billion liters of refined products, but we have heard such claims before in December and in any case, we are yet to witness any change, except the progressive deterioration of the situation, with a litre of petroleum being sold for as high as N800 in some parts of the Country."
"It will be recalled that the President had repeated a campaign promise in 2015, to not only reduce the pump price of petrol, rehabilitate the 4 existing refineries, and do away with fuel subsidy which he termed as "fraud", and also establish new refineries."
"The most disturbing aspect of this is that nobody will be held to account as no one was ever held as such in the past. It is going to be business as usual. which is now definitely unacceptable to Nigerians."
"We urge our fellow Nigerians to be extra patient, exercise restraint and use their voter's cards as the weapons with which to bring about positive change."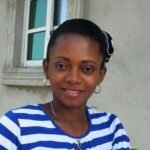 Ifunanya Ikueze is an Engineer, Safety Professional, Writer, Investor, Entrepreneur and Educator.